Holy Week for us this year was a time of celebrating, reflecting and enjoying the company of friends and family.  Good friends from Monterrey, Keyla, Rosalinda and Dalia, took the 20 hour bus ride to Oaxaca to visit us.  They are key community leaders at the Family Development Foundation where they have participated in the youth club for several years.  Rosalinda was part of the very first group of adolescents we formed six years back!  All three received scholarships to attend college, and are doing well in school.  They all volunteer with Project Down.  Keyla is a leader in the kids' club and helps to run the community internet cafe.  It was such a joy to have them with us and to see and hear how God continues to work in their lives and families!
While they were here we had the opportunity to show them around Oaxaca so they could see the beauty of God's work in the people and culture here.  We also had a lot of time to laugh and play!
Here are some of the fun things we did with the chicas…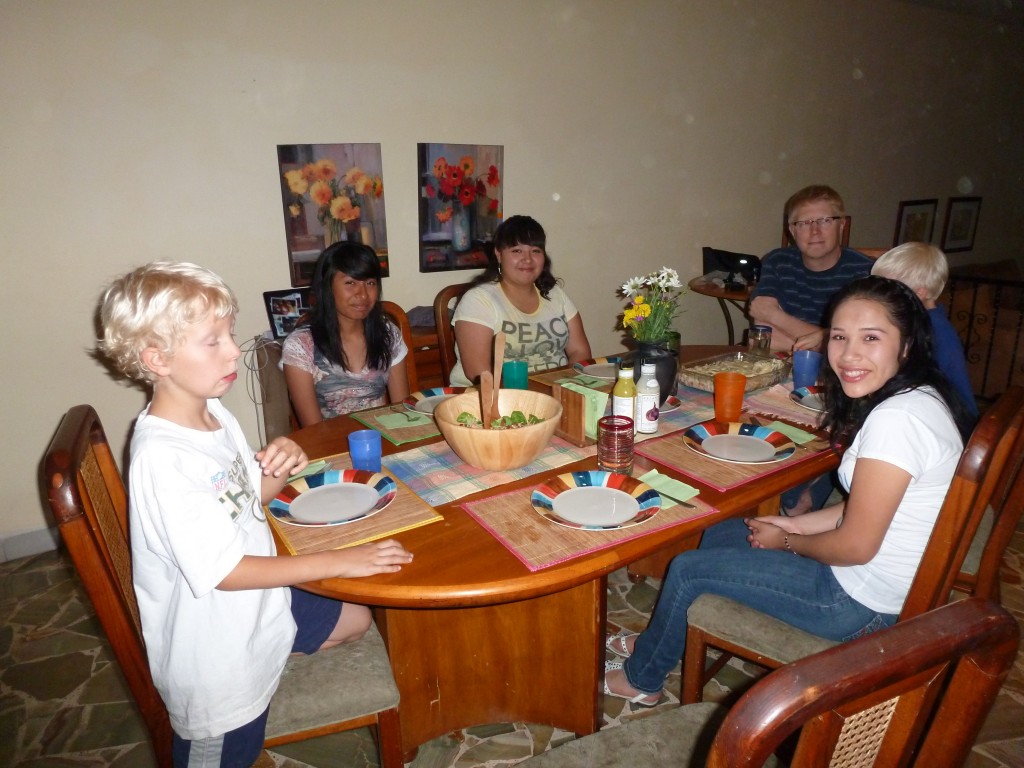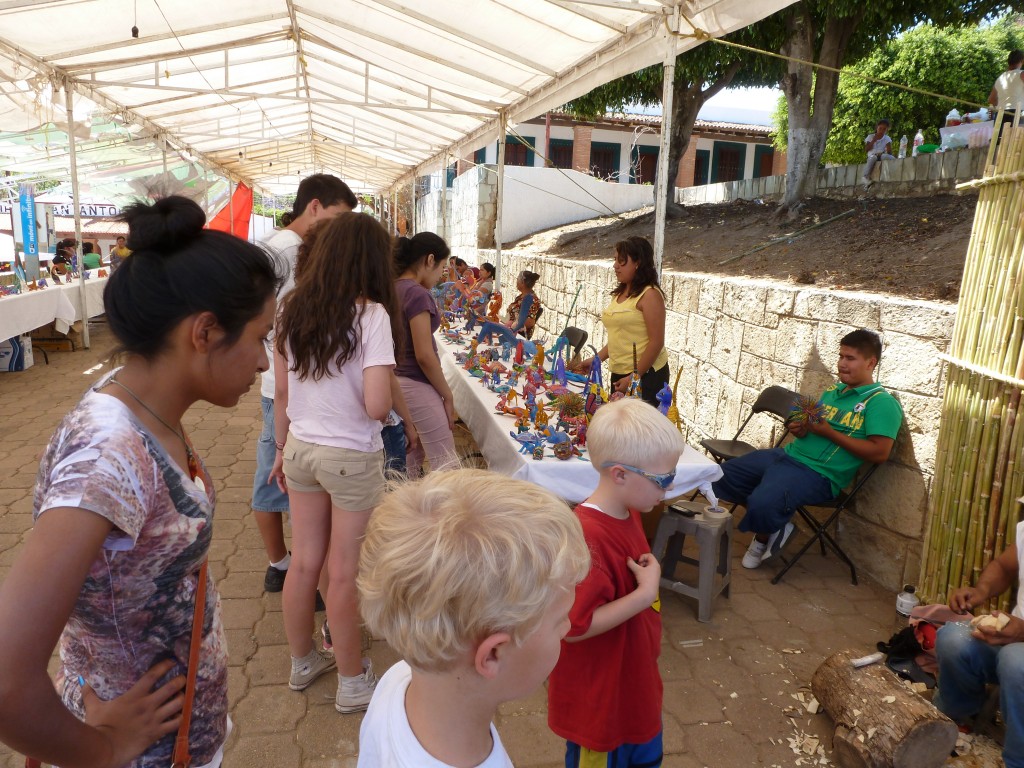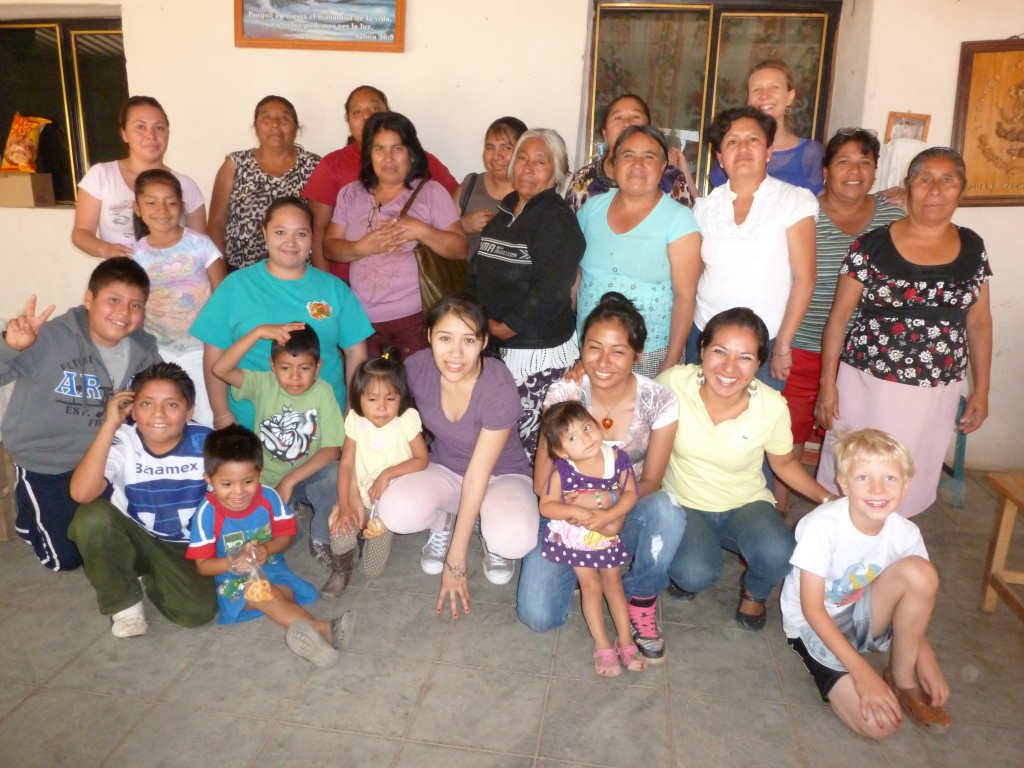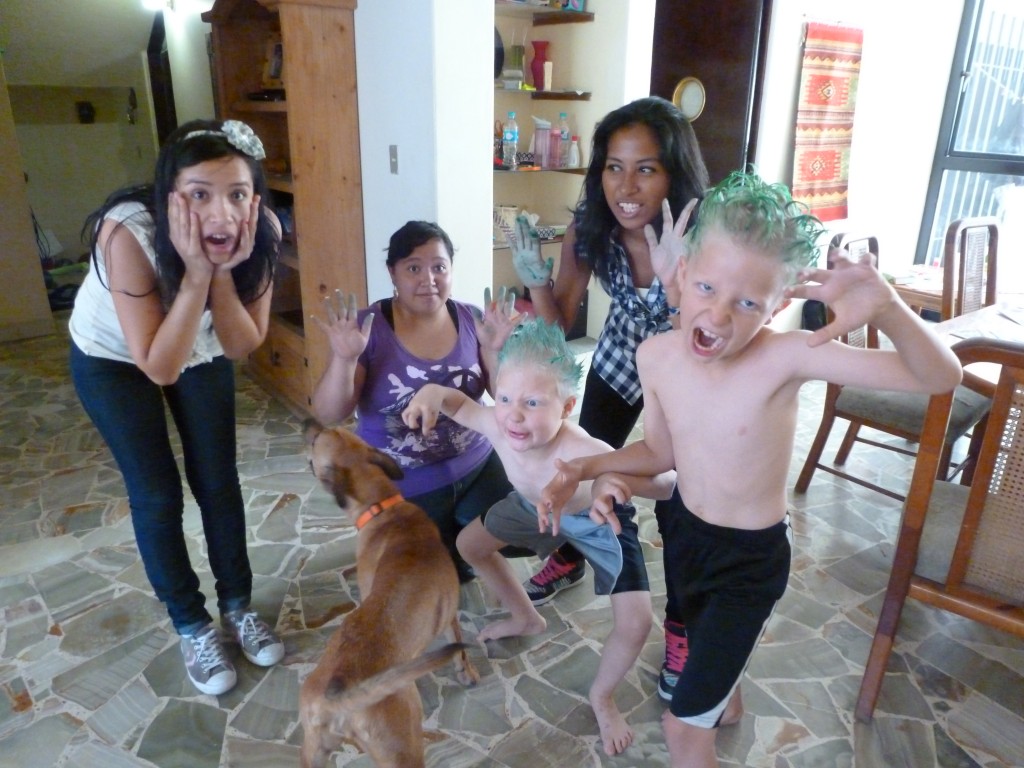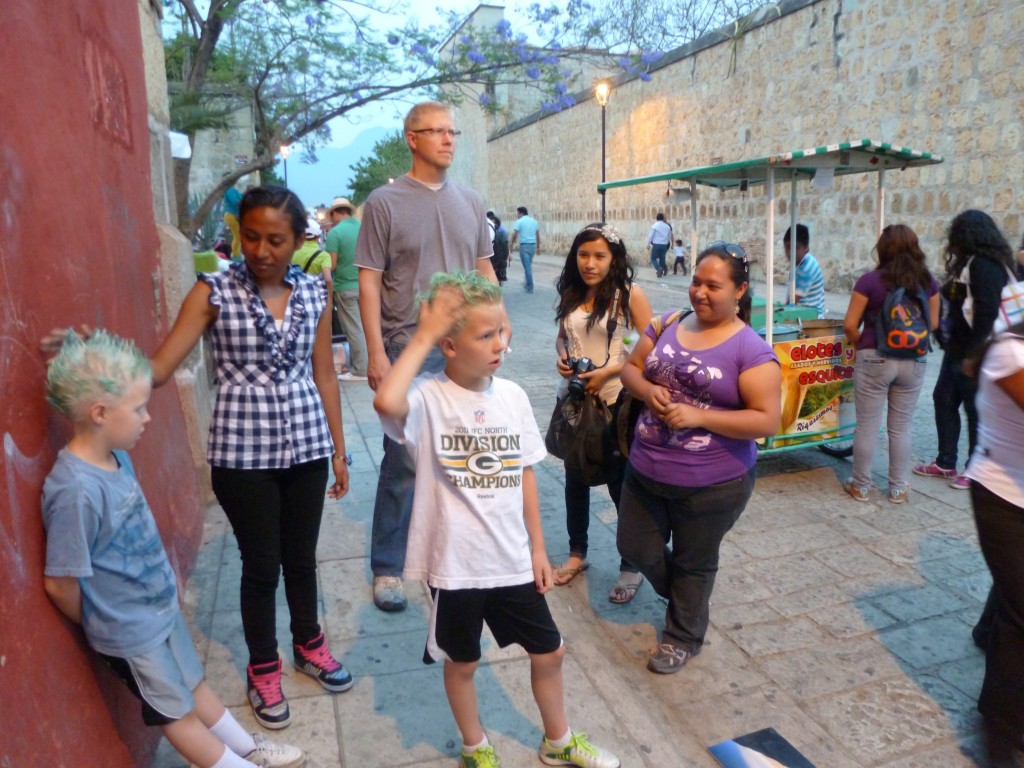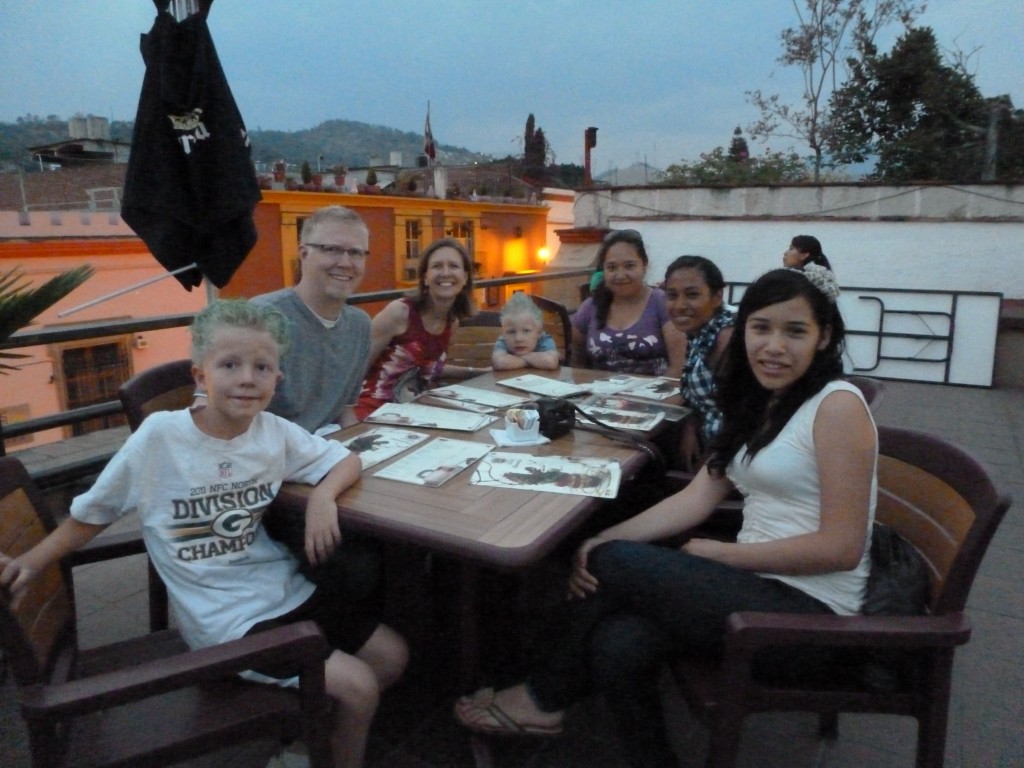 Another highlight of this Holy Week were special times celebrating and remembering the story of Jesus.  Nils and I were more disciplined than normal in our devos probably because were so into Richard Rohr's Wondrous Encounters: Scriptures for Lent.  We'd highly recommend it to you for next Lent!  Around the table we read stories from the Jesus Storybook Bible with the boys while doing activities like creating a special worship place, "anointing each other with oil" by rubbing lotion on each other's arms, washing each other's feet (which produced a lot of giggles and water everywhere!), and wrapping each other up in toilet paper on Holy Saturday.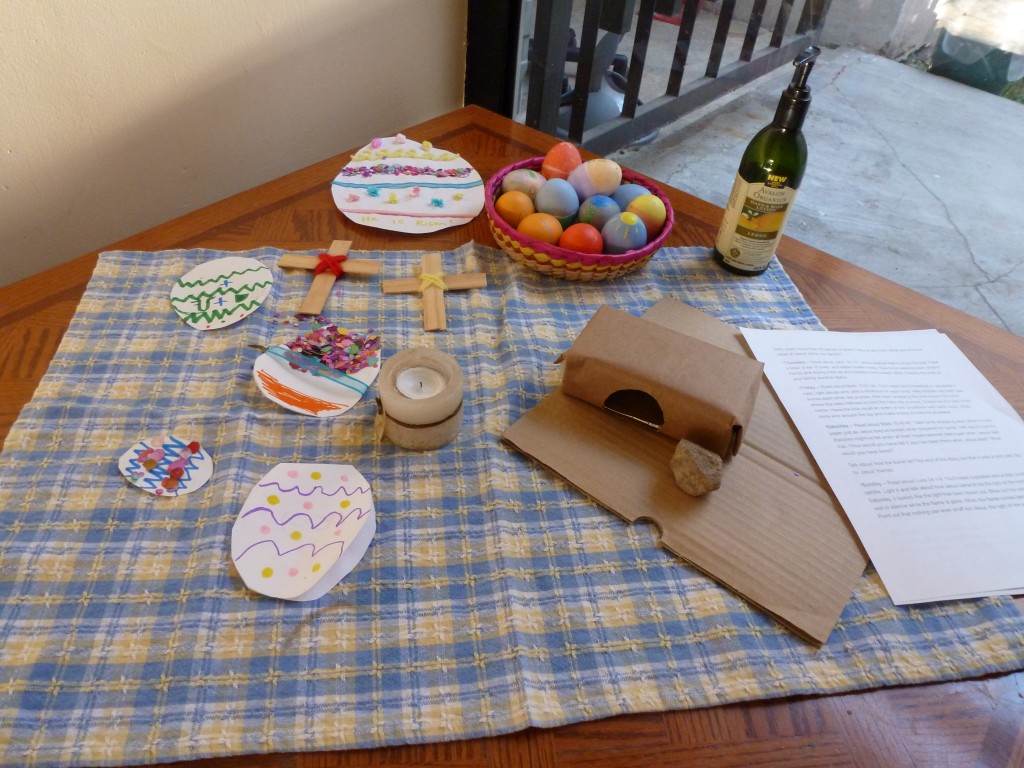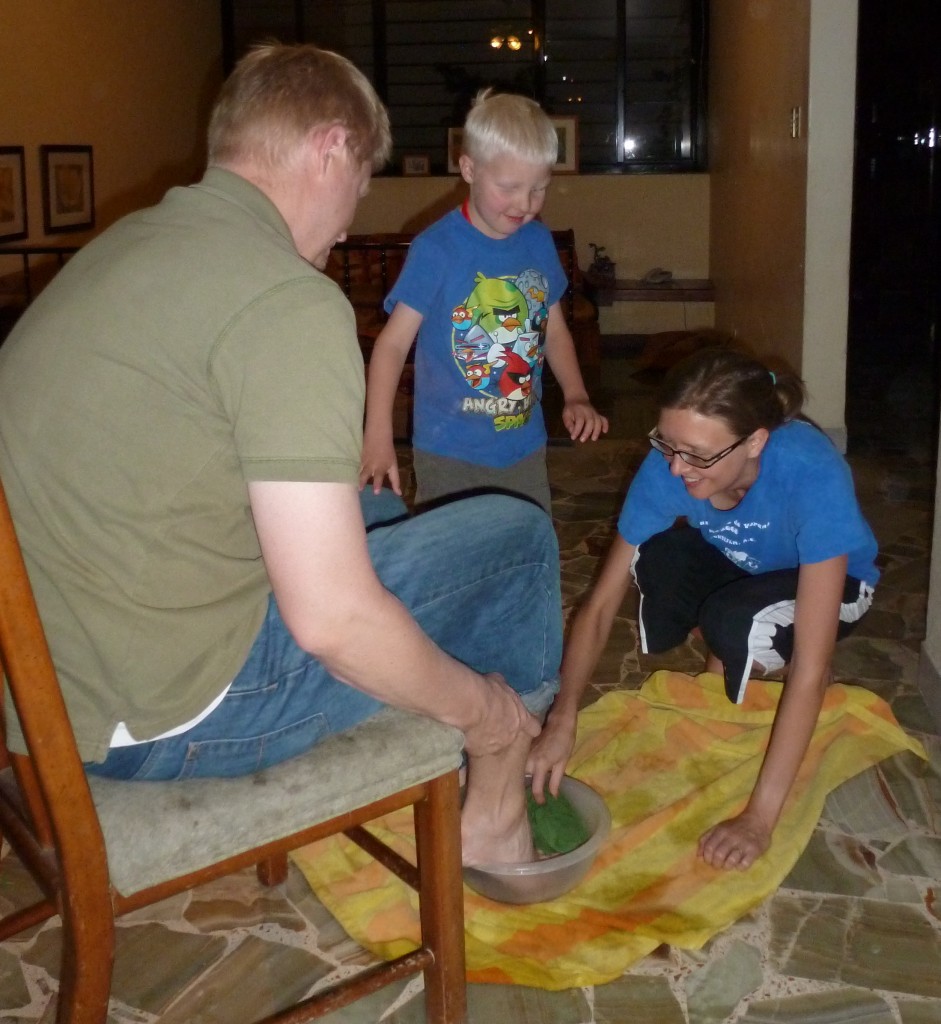 We also had fun visiting a neighborhood park and painting Easter eggs with friends.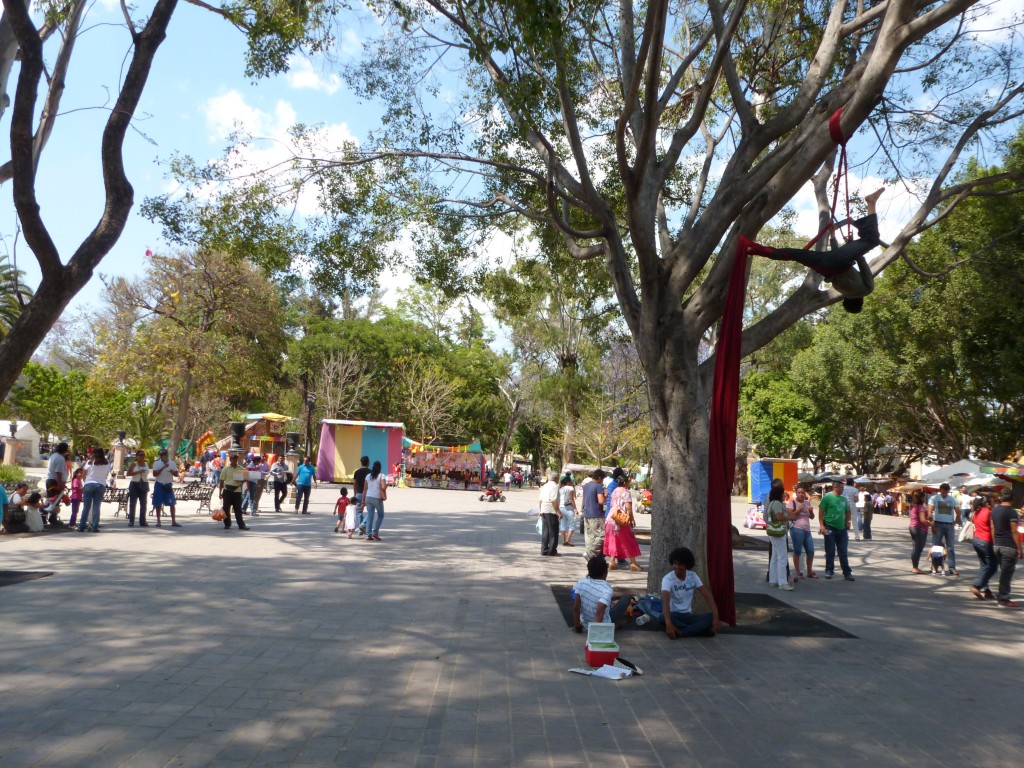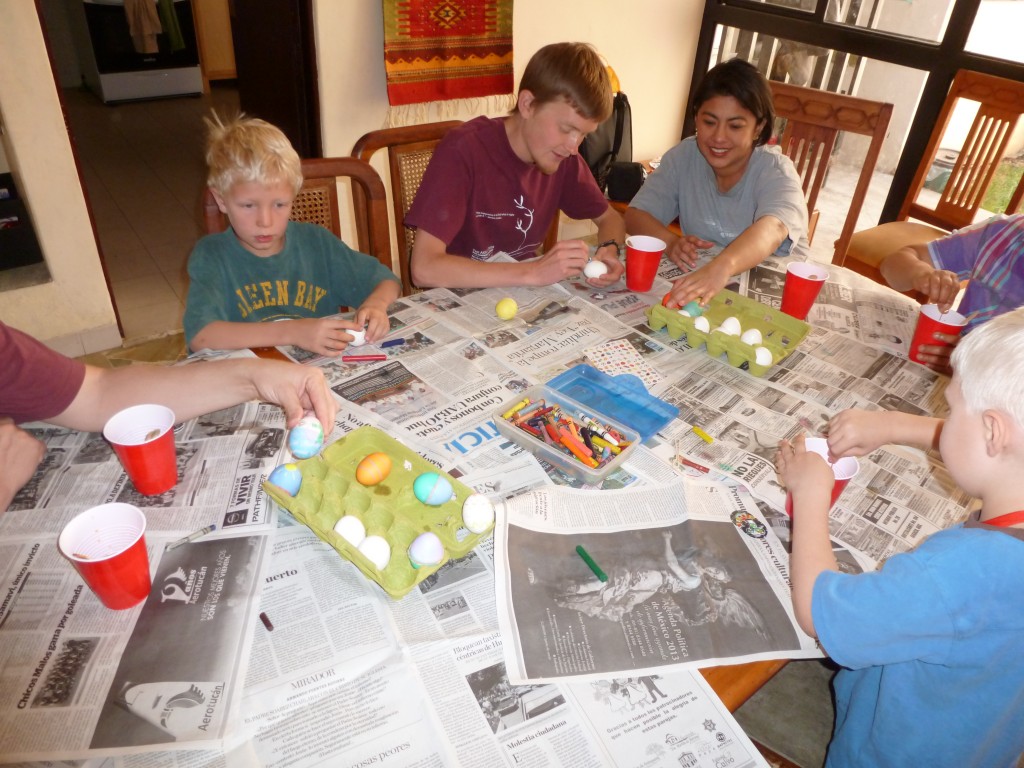 There were also special times of fellowship with our Oaxacan brothers and sisters.  We attended a Good Friday service at our church where I led us in the Lord's Supper.  On Saturday night we shared stories, laughter and tamales at another Covenant Church's family fun night.  My favorite part of that night was sharing in small groups one thing we like about ourselves and Lucas was quick to respond, "I like that God lives in me".  
On Easter morning we drove one hour up curvy mountain roads to another Covenant Church in El Punto to worship and celebrate our Risen Lord together.  After the service, we shared an Easter dinner of alphabet soup (boys loved this!), black beans, cactus nopal salad, chicken and pork in spicy sauces, tortillas and mango water.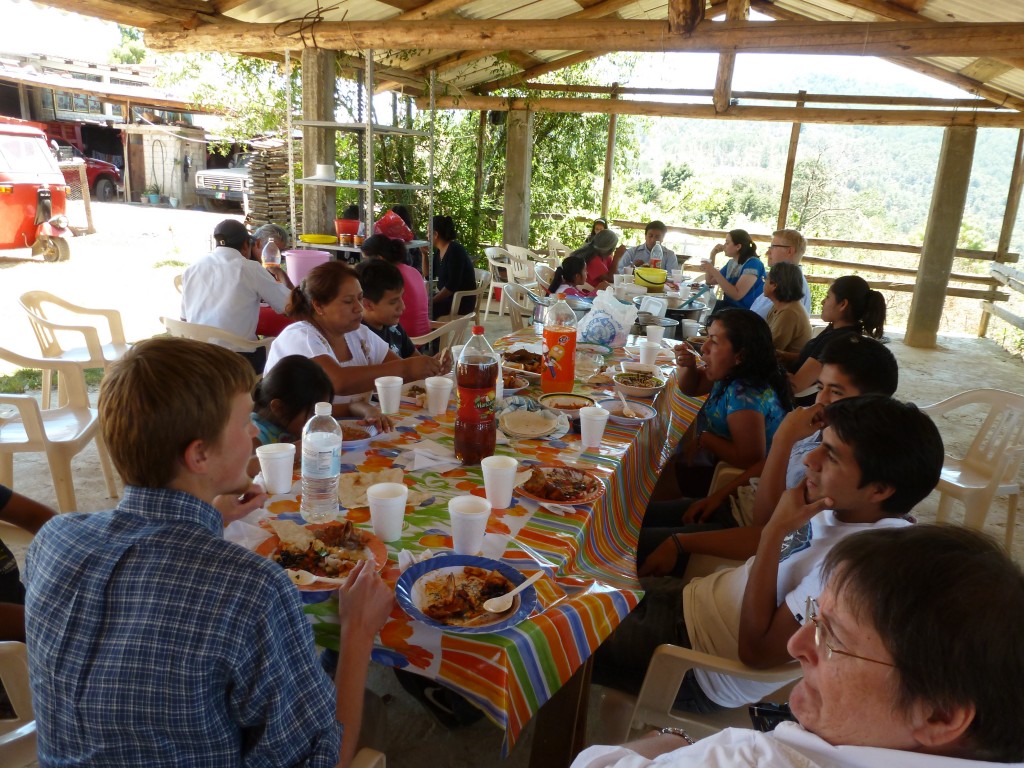 How did you encounter Jesus this Holy Week?  We'd love to hear from you!
Blessings,
Nils, Erika, Matías and Lucas