In honor of International Women's Day we attended the inauguration of the art exhibit of 60 life size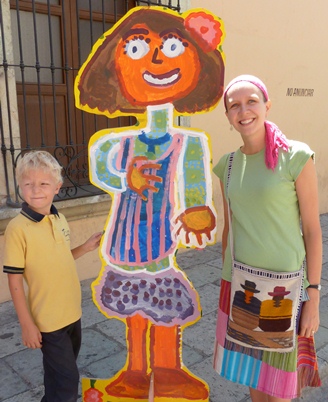 silhouette paintings of women in downtown Oaxaca. Matías's art class participated in this and Matias painted the silhouette of Ana Natividad.  Oaxaca is a state rich in culture – music, art, dance, textiles, religion, architecture, food. We are really enjoying getting to know the beauty here!
Lucas continues to enjoy school, sports, making people laugh and still wants to be a rock star when he grows up! He especially loves cuddling and playing with JoJo.