Dear friends,
As we previously wrote, we have made the difficult decision to transition out of Monterrey this summer.  Over the past month, we have been considering other parts of Mexico where we could continue to serve with Covenant World Mission and the Covenant Church of Mexico.  And this past weekend, we decided that around the first of August we will be moving to Oaxaca in southern Mexico!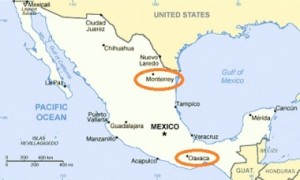 We were blessed to be able to visit Oaxaca as a family last week and meet with the leadership group of the Covenant church in what is know as the South District, as well as with our missionary colleagues.  While there is still a lot to define in terms of what our specific role will be, we are excited by the possibilities we discussed during our trip.
For now, we are still in Monterrey as the boys finish up school this week, and then we will attend our all-Mexico missionary staff retreat in early July.  That will give us the rest of July to finish packing and say our good-byes before moving in August.
We thank you for your prayers for us throughout this process.  Even though it hasn't been an easy time, we sense God's peace and leading in our decision to finish the remaining 2 to 3 years of our current term in Oaxaca, which has been far less affected by the narco-violence that has changed life for so many in Northern Mexico.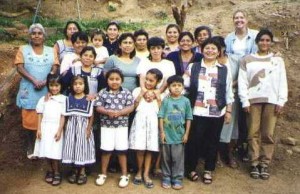 We continue to ask for your prayers for our family during this transition time, for the ministry of the Foundation and for peace in Mexico.  We hope to share some of the exciting stories of how God has been at work through the Foundation during these next months as we say goodbye to what has been our home for the last six years.