About two years ago, our team was walking through the communities of La Campana and Burocratas, two communities we serve located on Dos Cerros, the two hills in front of the Foundation building.  Our objective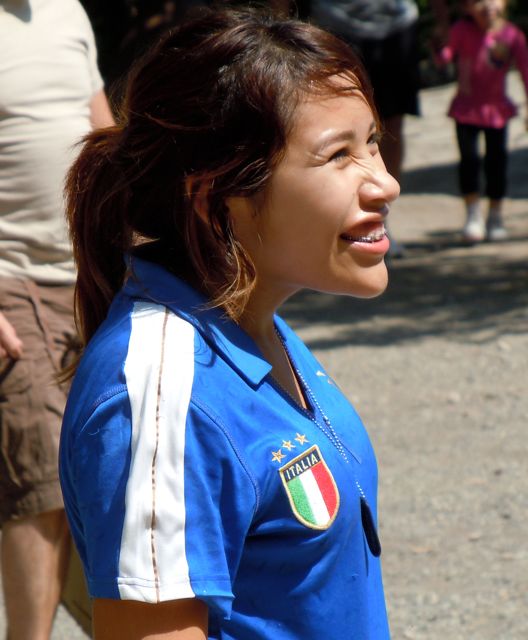 for the day was to get to know the community better.  To see first hand both the resources and needs of the community.  To learn how to better pray for the community.  To connect with some of the people living in the community.  We saw schools, parks, small stores, churches, garbage, half built concrete homes, moms and kids playing in the park, loose electrical wires, stray dogs.  A few of the women from the mom's group at the Foundation invited us into their homes.  We talked with some of the people on the street.  We prayed.  Unfortunately, today we can no longer enter into the communities we serve, due to the increasing drug related violence and risk to outsiders.  But, God knew this would be the case and he has provided an important partnership for us within the community.
That day when we saw a small store, entered in and met the owners, little did we know that God would connect us with a pastor and his family who own that store, have a small church, kids' club and a comedor (soup kitchen) they run out of their home.  Pastor Arnulfo and his wife Rosa, and their two young adult children, Arnulfo and Keyla, have become key partners of the Foundation during these last two years.   They are always open to ways that we can partner together to share the gospel with those in need.
When the hurricane hit last July, they were key people who knew the community and could connect us with the families most in need of water, food and home repairs.  They bring the kids from their kids' club down the hill to the Foundation each summer to participate with us in our Vacation Bible School.  They have participated in our weekly prayer and devotional time as a Foundation team.  They have made their family van available to us for special outings, and now they provide a ride home after the youth club to all the teenagers who need one.  They have been a huge blessing to us and our ministry!
They live in one of the most dangerous neighborhoods in the city of Monterrey and even though they have the opportunity to leave and move to another part of the city, they continue to stay and minister.  Even after the adult son of the owners of the other store located on their block was killed by drug lords, they decided to stay.  They trust God is with them and has called them to be a light in the midst of such darkness in La Campana.
Keyla, the 17 year old daughter, who also is a key leader at the Foundation's youth club, started a kids club in their home.  I wrote in an earlier blog how she shared her testimony at our annual volunteer recognition dinner last December.  One of the volunteers was so touched by her story, that she put together a Power Point presentation about their ministry and sent it to a radio program.  They invited Keyla to come and share her story.  Even though it was a secular radio station, it was so beautiful to hear Keyla share so naturally about her faith in God and how God is bringing transformation and hope to the children and their families in La Campana.
One Sunday in February, we invited Keyla and her family to share at Jireh Baptist Church, the church many of us from the Foundation attend.  Keyla preached on God's heart for children.  She encouraged and challenged us to think about the children God has put in our circle of influence and how we can positively impact their lives.  After her sermon, the deacons of the church invited the whole family up front to pray for them.  We are so excited for how God is connecting different churches, together with the ministry of the Foundation, to pray for and work for God's Kingdom to come in some of the most violent communities in the city.  Would you join us in that prayer?