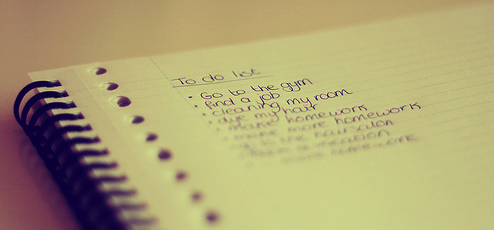 To do list for a church planter in Sweden:
prepare sermon aka "talk" for Sunday
contact those involved in the "celebration service" or "big gathering" aka Sunday service
write a weekly devotion for the small groups this week.
meet with the mother-church's treasurer and the church plant's new teasurer to work through the budget
check emails
after reading emails: write another to-do-list just for Covenant World Mission (take a survey, write a ministry report, update blog…)
eat lunch with people in the church plant
make time for my bride
make time for my wife and I to prepare for a child who is on his/her way in 5 months
have a "fika" aka go to a café with a few misc. people connected with the church plant.
check Facebook (see how people are doing, check the core-groups page and make another to-do-list )
design a website
try purchasing domain www.brunnen.se for a few weeks…no contact, pray, then call again..contact!  GREAT!! AWESOME!! needing to pay $10,000 for the domain….NO WAY!
start looking for a new domain to use…ask for help…wait for thoughts…get good thoughts…process again…
design business cards
contact neighboring churches
work with neighboring churches
work out at the gym in Brunnsbo ("connecting" and being in the area of the church plant)
have another lunch with others interested in the church plant (hoping to encourage others to plant churches too)
do fundraising
get 100% of fundraising in
redo budget…need to do more fundraise again
go to small group and share frustration
small group gives the challenge: fundraising becomes FUNraising and it all of a sudden everything makes sense
got to the mother-church to update "the information corner"
reprint "small group material" for the small groups in the mother church to use…reprinting is needed since the material was used as scratch paper.
update email list for the newsletter
Write this months NewsLetter
print NewsLetter
Clean/organize "the information corner" area
Go to a retreat for missionaries
make another to-do-list to prepare the retreat and make airplane, train, and car travel reservations
have a staff meeting in the mother-church
have a leadership meeting with the core-group in the church plant (laugh, laugh, and laugh again but still get things done)
realize that one has been too busy and needs to pray…add prayer meeting on Wednesday mornings to the list.
try to redefine or rename DNA-groups, Cell-groups and big gatherings into something that others an actually understand.
take a prayer walk in Brunnsbo
make dinner for people in the church-plant
pay Swedish taxes
redo family budget because of taxes
realize one needs to trust God more because of a tighter money situation…end up giving more money to church as a result.
Bike to the market to get food…the pregnant wife is hungry and I actually like making food.
answer text messages (make another to-do-list)
realizing that 90% of the stuff on this list really doesn't have anothing to do with sharing the Gospel and starting a new church= PRICELESS!