Covenant Missionary, Paul De Neui, will be teaching two courses this fall for those who are interested in learning more about missions.
One is a hybrid course called "Rethinking Mission: Lessons from Christian Art, History and Practice." The weekly lectures will be taped and can be viewed asynchronously. This course has an optional travel component in Paris from Oct 18 to 24. Here is a brief course description: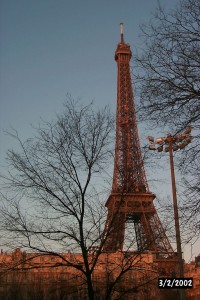 Every epoch of the church created its own forms of expression and practice. What do these historic examples mean to us today in our partnership with the mission of God? This course introduces the basic perspectives and tools of missiology through the lens of historic Christian art. Various mission strategies and roles of art in mission discussed through biographical study. Particular focus is given to the integration of the arts and ministry to artists in worship and witness. Because effective missiology is developed interactively, opportunities are given for collaborative learning. Artistic skill not a prerequisite. Optional travel component to explore historic Christian art firsthand. 3 seminary credits.
The second is a complete online course called "Mission of God: Insights for Service."  It will start in the fall and can be offered again in the spring if there are enough enrolled in the class. Here is a brief description:
This course is designed as an introductory survey of important issues in missiology for students planning to take only one course in mission studies. It will engage students in critical reflection upon their own missiological awareness, ability, and practice. Participants will apply biblical foundations, cultural studies and historic themes to present day contexts. Justice as mission, effective use of short term experiences, and discerning the call of God in global service are themes that will be addressed. 3 seminary credits.
Here is the online application for visiting students desiring to take either or both classes: SEM Visiting Student App (3) Visiting students do the work but do not get a grade or seminary credit.