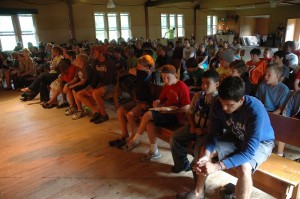 In the summer of 2010, kids from all over the US went to Covenant Camps and learned about how God was working in Thailand.  They learned about how the Thailand Covenant Church was working to build a camp for kids just like them.  Our children heard the stories and out of their own hearts decided to give over $38,000 to help support the Thailand Covenant Camp so that other children would have a place to get away from their daily worries and learn about someone who could carry those worries for them.
Covenant Missionaries Randy and Cheryl Bevis along with other missionaries and leaders from the Thailand Covenant Church have been working hard to put all the money raised to good use.  In the video below, Randy Bevis brings both photos and images of the progress being made at the Amnuay Sook Camp in Northern Thailand.
Click here to watch the video.
 Covenant World Mission