By Sara Blomgren, Serve Globally intern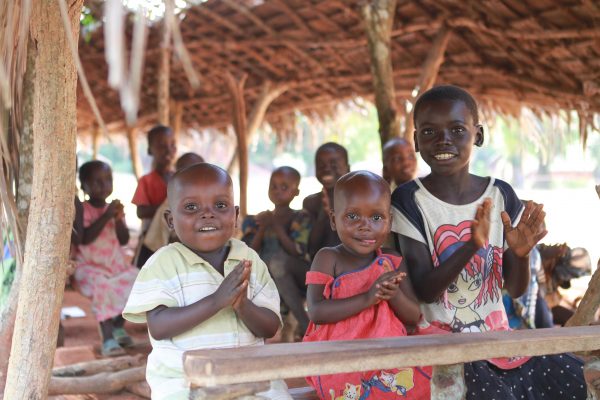 Photo copyright Miriam Cameron
When you sponsor a child through Covenant Kids Congo powered by World Vision, you become part of the long-term transformation of a whole community in Gemena, Democratic Republic of Congo.
Entering into fiscal year 2018, World Vision established the theme of "Together—One Mind One Voice," inspired by Romans 15:5-6: "May the God who gives endurance and encouragement give you the same attitude of mind toward each other that Christ Jesus had, so that with one mind and one voice you may glorify the God and Father of our Lord Jesus Christ" (NIV).
This theme was apparent in the ministry done through CKC in the first three quarters of FY2018. Here are some highlights during this period from the new CKC Fall 2018 Report:
12,396 women gained awareness of the importance of good nutrition for themselves and their families, reducing the cases of malnutrition in children.
800 households have constructed bathroom stations with handwashing facilities and 4,800 people gained access to household sanitation in the first half of FY2018.
200 people were trained in the savings group model, which encourages financial savings and allows access to small loans.
100 kids in the Child Parliament received training in children's civil rights, allowing them to be more involved in their safety and well-being.
Citizen Voice and Action groups advocated for improved healthcare, and several groups collaborated to increase and ensure sustainable WASH (Water, Sanitation, and Hygiene) in the community.
Read more about the work being done through the CKC partnership in the full in-depth report, including statistics, personal stories, and how our ministry partners are innovating to best serve their community. We are so grateful for the work God is doing in Gemena, through our ministry partners, collaboration and continual learning, and your support of Covenant Kids Congo. Thank you!
Sara Blomgren is an intern for Serve Globally. She recently graduated from Moody Bible Institute with a degree in Intercultural Ministries, and her home church is First Covenant Church in Rockford, Illinois.