By Sara Blomgren, Serve Globally intern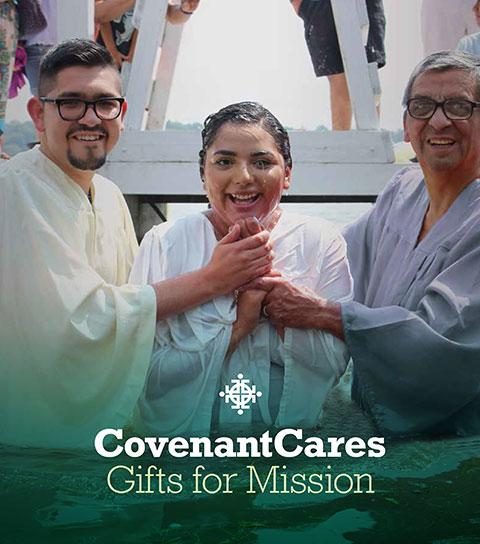 As we enter together into this Christmas and Advent season, we encourage you to take some time to look through this year's CovenantCares gift guide. CovCares is an annual way to care for and support the ministries and partners of the Evangelical Covenant Church (ECC) domestically and internationally. CovCares includes each of the mission priorities of the ECC, so it is easy to find an opportunity to support a ministry that you are passionate about.
Want to give a gift for CKC through CovCares? Give to one of the gifts listed below to bless children, families, and the community in northwest DR Congo.
Support Covenant Kids Congo Through CovCares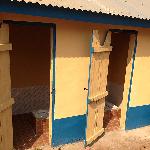 Help build a bathroom station with a toilet and handwashing facility in Gemena, DR Congo, as part of a holistic water program.
In the first half of World Vision FY2018, 4,800 people gained access to household sanitation, with plans to construct more sanitation facilities at schools, health centers, and households. Because of this, people in Gemena face fewer health issues associated with poor sanitation and can instead focus on education and supporting their families. Give this gift.
Support Kids' Basic Needs: $50

Give to support community development in Gemena, DR Congo, so that children can grow up with access to nutritious food, clean water, a valuable education, and a safe environment.
In the first three quarters of World Vision FY2018, 610 children in Gemena have been supported with care and food in nutrition centers. Meanwhile, a total of 41,000+ people have gained access to clean drinking water since 2012. These efforts protect children from dangerous malnutrition and other diseases, allowing them to live strong and healthy lives. Give this gift.
The CovCares guide is a great resource to use for your #GivingTuesday gift or as gifts to loved ones for Christmas. CovCares is also an easy way to engage your church, family, or small group in the ministries of the ECC, specifically the work of CKC.
You can view all the gift options available through CovCares here. Thank you for your support of CKC and the ministries of the ECC. Have a blessed Advent and Christmas season!
Sara Blomgren is an intern for Serve Globally. She recently graduated from Moody Bible Institute with a degree in Intercultural Ministries, and her home church is First Covenant Church in Rockford, Illinois.