By CKC Project Manager Cat Knarr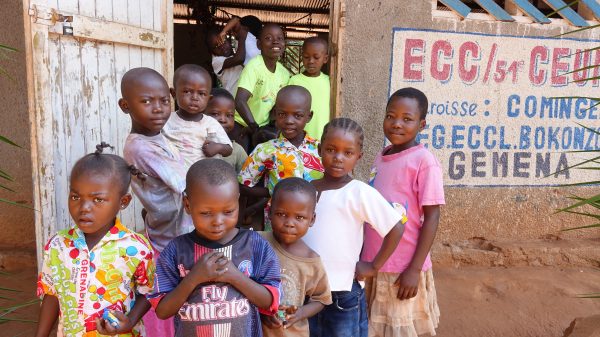 The new Covenant Kids Congo report is out, and in it you can find good news about what's happening in Gemena, through statistics, impact stories, and Q&As.
Mrs. Epiya's twins are no longer malnourished. Community health workers, trained through the CKC partnership, taught her and other caregivers how to prepare locally available foods to prevent childhood malnutrition.
"Today, my family is protected from malnutrition," says Mrs. Epiya. "My sincere thanks to God and the community health workers' team for a commendable job."
Other important highlights include:
A total of 57,234 people in Gemena, DR Congo have gained access to clean water.
44,967 mothers and caregivers have attended nutritional training on best cooking practices.
75 community-based organizations and partners have been trained in organizational capacity building, and 300 organizations and partners have been trained in business processes.
5,155 children have participated in Bible studies and Bible camp. In World Vision Fiscal Year 2018, local churches guided parents to recognize the value of these activities, which dramatically increased participation.
These are amazing achievements made with our partners in DR Congo! And yet, serious challenges remain. Malnutrition is on the rise in the northwest region, especially in increasingly difficult economic times. We ask for your prayers for children who are malnourished or lack access to clean water.
Thank you so much for continuing to support this partnership – your prayers and generosity are deeply needed! Read the latest update in the report below.