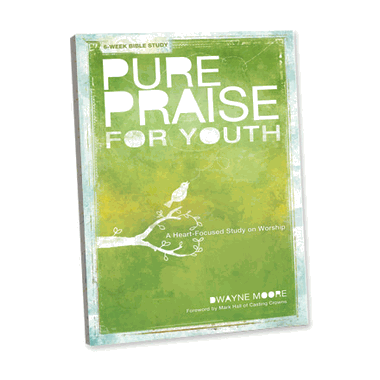 A HEART-FOCUSED STUDY ON WORSHIP
During this six-week Bible study, youth will be challenged to "go extreme" in their worship of God. But it's not their body they'll push to the max. Instead, they'll stretch their soul. If they accept this challenge, they'll condition their heart and mind in ways they might never have thought possible. As a result, they'll have the privilege of knowing the God of the Universe and worshipping him more intimately and powerfully than they ever imagined!
This relational resource will help youth and youth leaders move past the idea of worship as just "singing and praying" and actually connect with God by using practical, daily exercises in praise that encourage readers to apply what they're learning about worship. It also instructs youth in the biblical standards of why and how they should praise God.
Anyone who loved Pure Praise will find Pure Praise for Youth just as transforming for the youth in their church!