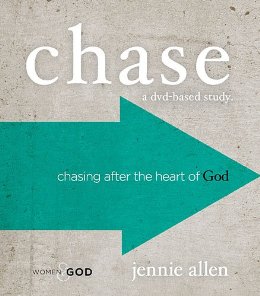 What are you chasing?
David was reckless, sinful, passionate, and humble. What can women learn from his broken life? Jennie Allen's interactive study highlights seven events in David's life to help you move beyond the appearance of godliness and open up your deepest self to God's love.
The lessons in this study are simple yet deep and very interactive, offering Bible study, stories, and projects to dig into Scripture and deeply engage the mind and heart. God has carved out a space in each of us that only He can fill. So whether you are running from God or working your tail off to please Him, David's journey will challenge your view of God.
God is invisible, and yet He is the only thing we can chase that won't leave us feeling more empty.