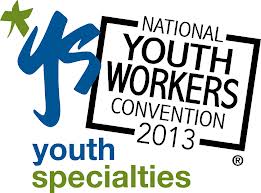 The National Youth Workers Convention (NYWC) is a gathering of people from all around the country (and the world!) who work with and care about teenagers.
So, get ready to join over 6,000 of your fellow youth workers at the National Youth Workers Convention this fall in San Diego or Nashville. It's the opportunity for you and your team to get training in over 80 seminars, be inspired and encouraged, do some bonding and team building, and have fun!
There's a great line up of Big Room speakers and worship leaders. Confirmed so far: Bob Goff, Rachel Held Evens, Mark Batterson, Harvey Carey, Shane Claiborne, Doug Fields, Kara Powell, Mark Matlock, Rend Collective Experiment, and Audrey Assad.