Since launching the YouVersion Bible App on July 10, 2008 with one simple mission: to help people make the Bible a daily part of their life. God has brought about some pretty amazing grow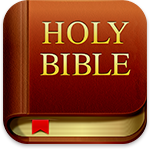 th in those five years, and now a very exciting milestone is on the horizon. LifeChurch.tv would love to get your help.
It looks like the Bible App could hit its 100-million install milestone on or near the 5-year anniversary of the App Store on July 10. It's going to be a stretch, and it will take extraordinary measures from the capital "C" Church to make it happen.
Would you be willing to promote the Bible App at your church?
Here are some ideas as a starting point:
Mention the Bible App during your weekend teaching
Show a Bible App promo at your church
Encourage your church to share the app with friends
Share the Bible App on social media
Include a YouVersion blurb or insert in your bulletin
What happens at 100 million?
As big as it sounds, 100 million is only the beginning when you compare it to a global population of 7 billion people. But we know that God uses milestones like this to fuel exponential growth. We believe this could be a catalyst to reach 1 billion people.  Let's make history together!