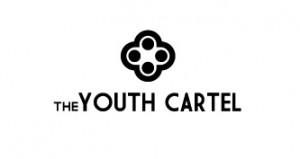 Are you attending the Youth Cartel
S
ummit this weekend?
We hope so! Our very own Marti and Steve Burger will also be there to learn more about this different kind of youth ministry training event. The Youth Cartel Summit will work to encourage and challenge adults who minister to youth, which will advance youth ministry in new ways.
It's a youth ministry training event; but our intention has always been to do something very different than the many other excellent training events offered in the youth ministry world. For those familiar with TED, you can probably see how it was somewhat of an inspiration for The Summit. We want to stir imaginations and spark creativity in thinking about each attendee's unique context. We're not promoting a particular approach, or suggesting a methodology, because we firmly believe that–today, more than ever–those approaches and methodologies need to be spiritually discerned, unique, and contextually appropriate. So, think of The Summit as the "chemical agent" intended to bring about a combustible reaction leading to change!
For more information, please visit the Youth Cartel website.
And if you see Marti and Steve Burger, stop by to say Hello!