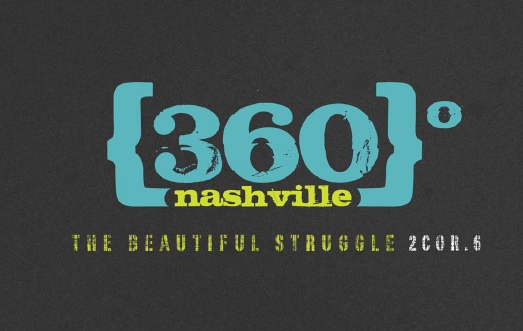 The Urban Youth Worker Institute (UYWI) is holding a conference in Nashville this September designed for urban, suburban, and multi-ethnic ministry leaders. 360° Nashville will focus on the theme
The Beautiful Struggle: Inner Life, Family & Ministry,
based on 2 Corinthians 6.
For three days, you will re-connect to who you are as a leader through:
Soul Care
Worship
Diverse and practical training
Community — Interaction with other leaders
The event takes place September 13–15, 2012, and will feature an incredible lineup of speakers, workshop presenters, and musical artists. Some of whom you'll remember from CHIC — Bianca Juarez Olthoff, DJ Promote, and Propaganda.
Cost to register before September 11 is $140 ($149 to register at the door).
Watch a video, download the brochure, and learn more about the conference here.