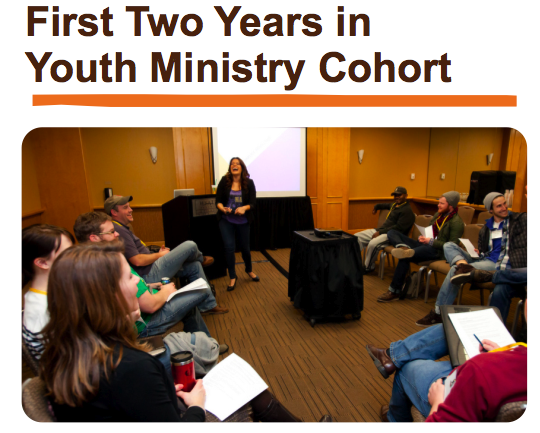 If you are a youth worker in your first or second year of paid ministry, we've got an opportunity coming up that you won't want to miss — a cohort designed to support you in your ministry! This cohort will meet at a camp or retreat center three times throughout the upcoming year:
At the end of October
At the end of January (after Midwinter)
At the end of April
In addition to these three meetings, there will also be monthly conference calls with the cohort, monthly check-ins with the cohort leader, and you will be set up with a local coach for regular care and support.
Purpose: To give youth workers in their first two years of paid ministry the tools, encouragement, accountability, and habits that will help them not only survive in ministry but set the patterns and habits in place that will allow them to thrive!
The cohort will feature five focus points:
1. Develop Healthy Rhythms
Spiritually
Professionally
Personally
2. Provide Practical Resourcing
Calendaring, budget, curriculum
Pastoral and parent relations
Adolescent development
3. Encourage Connection
Among colleagues in cohort
Among area networks
Among denominational family
4. Safe Accountability
In walk with Jesus
In relationship with supervisor
In implantation of ministry plan
5. Have Fun!
Laughter is the best medicine…
We will need plenty!
The cost of the cohort is $1500 plus travel. This pays for food and lodging for the three times together. The goal is to have the fall or spring gathering be within driving distance. Scholarships are available!
For information on how to apply, please contact Marti Burger: marti(at)covchurch.org