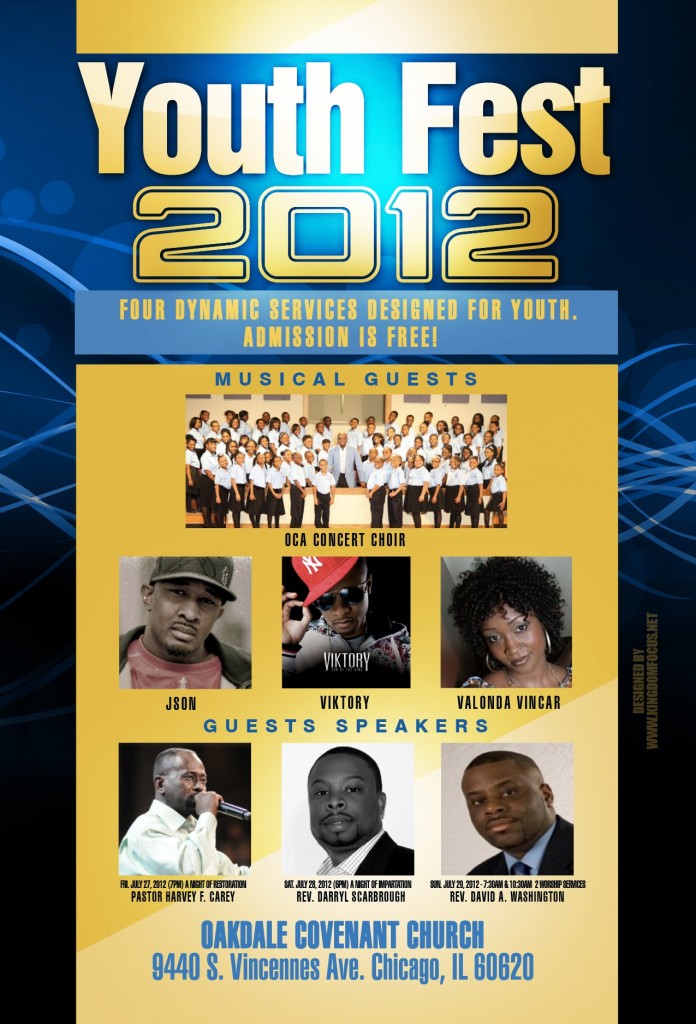 If you live in the Chicago area you will be familiar with the epidemic of violence that youth experience in the city. The violence particularly increases in summer months. Oakdale Covenant Church has taken notice and has felt the need for an uplifting and edifying environment for urban youth. Rev. David A. Washington has created a weekend of four services, specifically designed for youth and young adults, featuring several dynamic speakers and powerful musical guests.
The services will be held at Oakdale Covenant Church Friday, July 27 at 7pm; Saturday, July 28 at 6pm; and on Sunday, July 28 at 7:30am and 10:30am. All are invited; there are no admission costs to any of the events.
Speakers are Pastor Harvey F. Carey, Rev. Darryl Scarbrough, and Rev. David A. Washington. Musical guests will be the Oakdale Christian Academy Concert Choir, Json, Viktory, and Valonda Vincar.