Let me highlight just a few for ya!

Live Inspired
A 90-Day Interactive Devotional for Students
This isn't a read-by-a-nightlight type of devotional. So if you are looking for something that takes only five minutes a day when you're half asleep, this journal isn't for you.
This is more than a devotional. It is a challenge to live inspired. To love, care, and see people as Jesus did. Get
ready to explore Christ through drawing, writing, scribbling, building, talking, laughing, working, and giving of yourself for his glory. Are you up for the challenge?
With beautifully designed pages, this devotional will lead you through activities that will shape your heart and mind.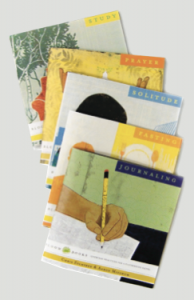 Bloom Books
You may have seen these at YWC 2012! Barefoot gave us a sneak peek earlier this year and I love sharing these little guys.
Bloom Books are seriously simple books filled with everyday practices for a flourishing faith. These books are intended to help ignite movement into the spiritual disciplines for the first time or be a resource for those seeking answers about a particular practice.
Bloom Books guide students into practical ways to incorporate spiritual disciplines into their everyday lives. Each book focuses on a certain practice of the faith: prayer, fasting, journaling, solitude and study. The books are intricately designed, pocket size and will aid everyday Christians in growing their entire lives toward God.
Bloom Books can be used in many ways: retreats, small groups, individually, or as a large group.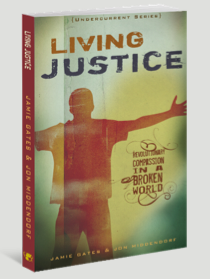 Living Justice
Revolutionary Compassion in a Broken World
By: Jamie Gates and Jon Middendorf
The world is hurting. Living Justice re-introduces you to Christianity as a means of healing and mending the world. Show compassion in a world of injustice— be a part of the effort to show God's love to a friend, neighbor, or stranger in need.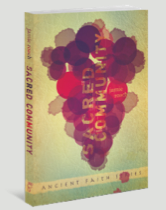 Sacred Community
Sacred Community will inspire you to go beyond being
a group to being a community that lives together as the tangible body of Christ, right where you are. This journal will guide you through a way of prayer, restoration, and sharing, including suffering, going, and storytelling by engaging your whole self: heart, mind, body, and soul. By combining meditation with action, reading with doing, talking with listening, times in solitude, and times in community, discover what it means to live in sacred community with one another.