Two vehicles, a collision. Faith and community.
Have you read the Newswire story about Trent Baker and Blake Jorgensen of Sloan, IA?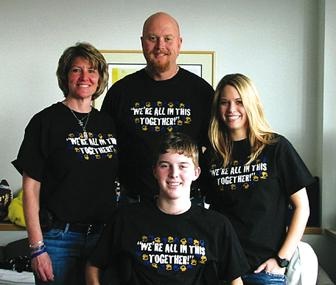 Two and a half years after that horrible day in 2008, area residents still don the 'We're all in it together' bracelets and T-shirts. (p 20)
This story is connected with "A Profile in Courage and Compassion," which appears in the October 2011 issue of the Covenant Companion. That article highlights the work of two teenagers to recover from an accident that forever changed their lives and revealed the character of the small community where they lived.) To read that story, click here.