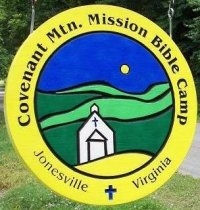 If you are looking for missions opportunities
for either a singular age group or an inter-generational endeavor,
Covenant Mountain Mission
(CMMBC) is a missions-based camp near Jonesville, Virginia, a "serene, secluded, mountain-top oasis, nestled in the heart of the Appalachian Mountains":
http://www.cmmbc.org/
.
CMMBC relies on volunteer teams to come in and run each week of programming for the summer, as well as various facility projects throughout the year. They serve one of the poorest communities in the Appalachian Mountains of Virginia and never turn away a camper due to a lack of finances. It is a great opportunity for the development of servant leaders, programming gifts and more. They need this kind of help every year.
For any questions, contact Joe & Tammy Faulkinbury, resident managers: 276.346.1013
Too tired to click their website? Keep reading, I'll include some more important information here… CMMBC's Mission:
To worship God and to enjoy Christian fellowship and discipleship in the midst of His beautiful creation and to present the Gospel of Jesus Christ to youth, adults, and families through the camp's outreach and community involvement.
CMMBC operates through the generosity of God's people…
Because the Lord provides mission teams to maintain and improve our facilities and to staff our summer camps, CMMBC is able to offer FREE Day Camps for elementary-school-aged children and low cost  overnight camps for junior and senior high school students.
For additional information about mission trips to CMMBC, contact us!
CMMBC History…
In 1941 two women, missionaries from North Park College in Chicago, came to Lee County Virginia to identify the needs in "the southern mountains."   They saw a great need for Bible teaching, for there had been much revival preaching, but little teaching of the Word of God.  After seeking the local school board's approval, the members of Covenant Mountain Mission staff visited small rural schools, ultimately 54 small  schools, twice each month.  Three chuches, Wallens Creek Covenant Church, Mount Washington Covenant Church (where the camp now resides), and Mulberry Covenant Church were birthed out of the efforts from the Home Missions of the Evangelical Covenant Church.
God has blessed CMMBC with the heritage of ensuring that money is not a deciding factor for those who can or cannot use the camp's facilities.  As God has blessed us, we pray to bless others.