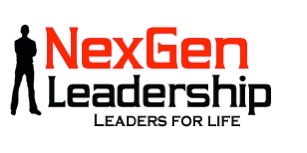 "Never separate doctrine from duty – we must never separate what we believe from how we behave."
Tom Allen, Professor – Philadelphia Biblical University
NexGen Leadership is dedicated to reaching teens with the above message along with messages of leadership, character, and community action.
As a missionary living in Sofia, Bulgaria, Darren Ford worked with Bulgarian and American teens as both a church youth leader and headmaster of Sofia Christian Academy, a small school for missionary kids.  Darren recently returned to Texas as Founder and President of NexGen Leadership, a nonprofit organization that partners with churches and private Christian schools.
Darren is passionate about seeing teens live a radical life in Christ.  He works with teens in a variety of ways including speaking at weekly youth groups and retreats and preparing high school seniors for life in college.  Darren also works with youth leaders and parents, challenging them to see and nurture the incredible potential in today's teens.
To help students be more successful in high school, college, and beyond, NexGen also offers leadership courses for teens, teaching skills such as goal setting, time management, and effective communication.
Darren is available to work with church youth workers in a variety of ways.  For more information about Darren and NexGen Leadership, visit their website at http://nexgenleadership.org/church_programs.htm or contact Darren directly at Darren@nexgenleadership.org.
Finally, keep your eyes open for Darren's upcoming book, Running Out, challenging teens to raise the bar and be a light in this dark world.
NexGen Leadership Foundation
Darren K. Ford
P.O. Box 118046
Carrollton, TX  75011
214-724-4689  *  darren@nexgenleadership.org