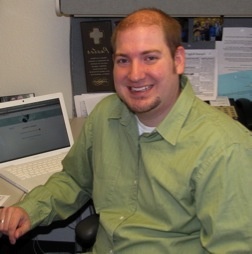 Congrats to Mark Peterson, Youth and Family Pastor at Harvest Ridge Covenant Church in Shawnee, Kansas for being the first winner of an iPad from North Park's youth roster submission drawing!
It's still not too late to enter to win! Submissions will be accepted until the time of the drawing. The next drawing will take place THIS FRIDAY, January 21. We will be drawing FIVE MORE NAMES between now and February 1st; 3 throughout Youth Worker Connection and 1 at Midwinter!
Submit a roster of your church's youth group (grades 9-12) to cwall@vikings.northpark.edu or by faxing it to: 773-634-6101. If available, please include student name, address, telephone number, email address, and year in school.