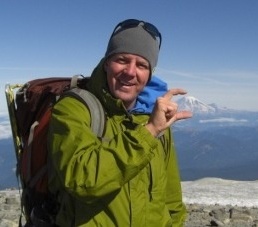 Reid Olson – Youth Pastor, Washington
A former student from our youth group, now in seminary recently interviewed me for a leadership class. "What, or who influenced your call into ministry?" Without a breath, or a second of reflection, I blurted out, "My parents and my youth pastor."
I grew up a missionary kid in Central and South America and watched my parents minister God's grace in settings and that many kids never get to experience growing up. I saw my dad pray healing over people and observed many who gave their life to Christ as I experienced childhood. It was part of my DNA to experience the grace of Jesus expressed in and around people.
My youth pastors in JH & HS helped give me an expression of deeper faith as I learned how to articulate my faith story for peers through high school. I can honestly say I heard the voice of God call me into full time vocational ministry at 18 years old when I was giving a quick talk at youth group about growing up in Ecuador and giving my heart to Jesus when I lived in the missionary Nate Saint's house. When kids told me later that they prayed to accept Jesus into their life because of what I had said that night, I was hooked. God grabbed me and I heard a call to go to Christian college and study pastoral ministry.
Not every kid is called like this. Every call is completely different, some are pulled out of a life of drugs or porn or addiction to adrenaline and God uses that as a platform for sharing in His Kingdom. Some have a heart wrenching painful story of parent's abuse, or a divorce or a shameful past that God has forgiven. I used to want a testimony that was cool like that. Many of our high school youth talk about wanting a cooler story that God can use to bring others to Christ.
When one thinks of "call" it seems like it should be an audible voice of God that strikes at the heart and compels one to transformation action and lifelong service. In some cases it is, but not all. Some calls are resisted like Jonah, or argued like Moses. Some are compelling like Saul/Paul, or agreeable like James, John, or Andrew. Some callings are even sought out like Nicodemus, or Zacchaeus. No call is the same. God is too creative for that.
The important thing to understand here is "your" calling. What is God asking you to do and be for His Kingdom? Mostly, Jesus asked people to follow. That's all. Just be faithful and follow Jesus and he would take care of the how and the where. For some, God asked them to simply say, "yes", like Mary and Joseph parenting the Messiah, or the lame man, "Would you like to be well?" Even for others, Jesus asked them what they wanted, "I want to see," replied the blind man.
One of my favorite "callings" into immediate ministry is the woman at the well. "Go get your husband." "I don't have a husband." "You're right, you've had 5…"  "And the woman ran to her home town and told the people to come hear the man who told her everything she had ever done." That's a calling to evangelism and ministry like I've never seen.
Big or small, fancy or plain, it doesn't matter the format. What does matter is the response. What if Mary said, "No, I'm only 14"? Or Peter said, "Um, no, I'd rather gut fish"? Or what if Jesus himself said, "Wait, uh, Father not your will be done, but mine's a better plan"? What then?
Think about it, God's call isn't some mysterious ethereal life-altering trajectory into menial servitude and drudgery. It's a simple "yes" to small moments. Stepping into decisions led by faith from the God who is bigger than your plans and might just see the future a little clearer than you can, is what God's calling is all about.
Interviewer asks, "What, or who was it that first influenced YOUR call into ministry?" What's your answer? How do you respond to God's calling in your life?