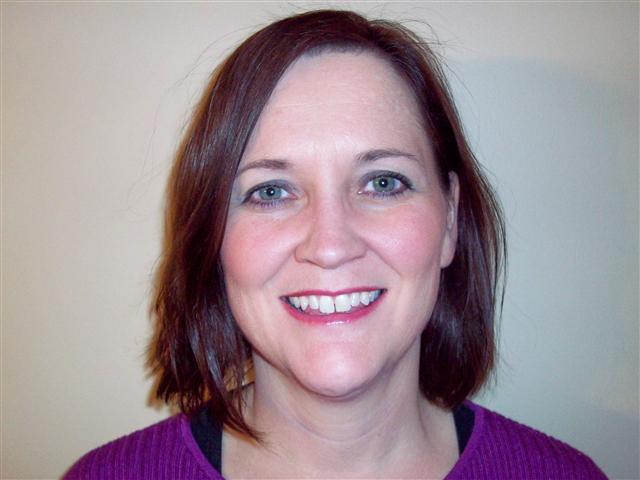 Denise McKinney
– Ministry Coach, Writer and Communicator, Tulsa, Oklahoma
Does My Youth Ministry Have the Shape, the Story and the Staff that Will Anchor Students' Faith?
Recently, my husband reminded me that before any inclement winter weather hits this year, I need to have my two back tires replaced.  We live in Tulsa, which is not much of a winter wonderland during the cold season. But if the kids who yearn to build a snowman are lucky, we will typically get at least one good snowfall between December and March and quite possibly a few ice storms.
Because we don't frequently have a ton of winter weather issues, neither does our city have a lot of resources to deal with inclement weather when it does arrive.   So, when the rubber meets the road, I want to be able to steer through whatever storm is dumping snowflakes or frozen water particles from the heavens.
That is a lot like what I hope for in building, organizing and dreaming about how to minister to teens. Our students are going to encounter elements of real life that will test their faith when the rubber meets the road and those kids of circumstances will reflect on whether we helped anchor their faith or whether they've been set adrift in rough waters. The following set of questions is the first set of three you will see in coming weeks that have helped me examine what it means to shape, story, and staff a ministry that is enduring and effective in the lives of teens, when the rubber meets the road.
SHAPE
Does my ministry shape allow me the flexibility to customize ministry to individual students who don't fit the description of the majority? If all I ever plan for is the 99 who will come to anything I schedule, then I'm missing a crucial call of Christ to go get the 1 who is not with the crowd.  Maybe it's a student who doesn't know others, doesn't feel like he'd fit, or thinks her many questions or failures have disqualified her from encountering God.  Maybe it's a teenager who doesn't really like me or the stuff we do at church—regardless, that student is exactly the one we should not lose sight of.
Does my ministry shape have teaching and experiences that build on each other? Cohesiveness is really effective!  Something that ties back into what was learned before, or prepares students for a lesson or experience down the road helps them frame a clear, full picture of God's story in their lives.
Do I have the freedom to modify or toss out something that is not working or bearing fruit? Sacred cows, watch out!  And…I realize this also means gently and graciously fielding the protests of all who consider the unfruitful endeavor a beloved spiritual practice!  Part of discipleship for all of us is pruning the branches of life and ministry that have lost their purpose and effectiveness.  This one is hard, because it can truthfully put our jobs on the line.  My advice is to move slowly and prayerfully in modifying and even slower and more prayerfully in tossing out!  Do everything you can think of to win over your protestors, but know you eventually may have to humbly pull the plug on something and gracefully endure the responses.
Can I identify natural and intentional entry points to reach and invite new students into the ministry? If there are no avenues for new students to enter your youth community, they will not come.  Entry points can be very diverse.  They can be relational like you and volunteers being  present, visible and available to students at extracurricular events and school lunches.  They can be students bringing students.  Entry points can also be programmatic—offsite events where students get introduced to the adults, peers and the ministry in a neutral environment.  They can also be as simple as a friendly leader's face standing near your church entry each week meeting new families and offering escorts to whatever is happening for teens.  The main thing is to keep a mix of on and off site options throughout the year and to offer relational and programmatic entry points.
Part 2 will press forward into "Story".