One aspect of Christmas is the giving and receiving gifts. Gifts are varied – because each one who gives and each one who receives is unique: there is not "one gift for all".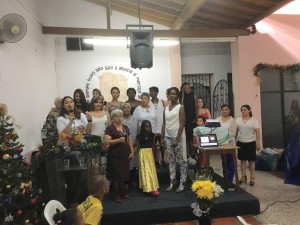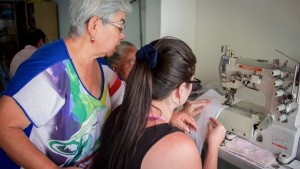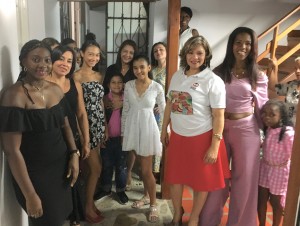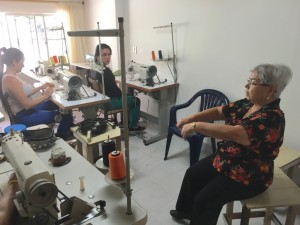 In the past months, the Pa'Vida ministry and Hands With Hope Foundation had great reasons to celebrate their opportunities to give and receive gifts by holding graduation ceremonies for 32 students in small business training and sewing classes.
One gift that was given and received was BELIEF. Both Pa'Vida and Hands With Hope had listened to women and men share their desire to learn how to fulfill their dreams. Some women had dreams of different businesses that they wanted start, but they didn't know how to make that dream a reality. Hands With Hope BELIEVED in the women and that it was possible to help them out, offering a training program that walked the women through the steps to becoming a producer and provider. Seven women graduated and are now selling their products in different locations, in different events, and moving forward.
Another gift was OPPORTUNITY. Covenant Churches throughout Medellin, and Pa'Vida, had contacts in different communities with women and men, who had always wanted to learn to sew and become a seamstress or a tailor. Hands With Hope and Pa'Vida found two women, Luz Mila and Flor, who were capable of taking complete novices, in regards to sewing, and giving them an OPPORTUNITY to learn to sew. Flor also led eight women from the community to the Lord! Flor never loses an OPPORTUNITY to share the love and the good news of Jesus.
Another gift was CONFIDENCE. All of the women and men who participated in the programs showed off the CONFIDENCE that they had gained as they were willing to present and show off their personal creations and the results of their efforts in public, in front of others, in front of complete strangers.
And then JOY was given and received as a gift to one another when everyone celebrated, laughed, and praised God together in the graduation ceremonies and the fashion show.