BELL GARDENS, CA (December 4, 2007) – Centro Hispano de Estudios Teologicos (CHET), the Hispanic Center for Theological Studies, will install Ed Delgado as its new president on Saturday and graduate a record number of students from its various programs.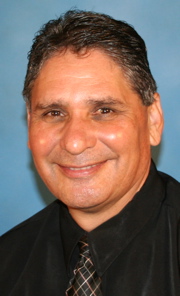 The ceremonies will begin at 10 a.m. at Primera Iglesia Del Pacto (First Covenant Church). Retiring CHET President Jorge Maldonado will deliver the sermon.
The Evangelical Covenant Church (ECC) school was formed in 1989 and has been a theological and pastoral training center for Hispanic church leaders, pastors, and lay leaders. The school has grown from 50 students to more than 300 individuals attending four satellite campuses.
Delgado's installation marks his return to CHET, where he served from 2000 to 2005 as dean and vice-president. Since then, he has worked in the ECC Department of Church Growth and Evangelism as director of evangelism and prayer.
One hundred and fifty students are graduating from the different programs, Delgado says. At least 80 will participate in Saturday's ceremonies. Other students have graduated or will take part in graduations in Mexico, Colombia and Wilmington, California.
The school also will install its new chaplain, Floredilia Graterol.
To learn more about CHET and its programs, visit the CHET website.