DEARBORN, MI (December 4, 2007) – David Kim Anderson never imagined what he was getting himself into when he proposed the idea for a Bible study called "Men with Tools" this fall.
The idea was simple: get men together once a week to study scriptures that involve similar professions or tools and allow the men to share how the passage relates to their lives. Then, after about 45 minutes of study, the men would do minor "fix-up" tasks around Dearborn Evangelical Covenant Church or in the homes of family and friends.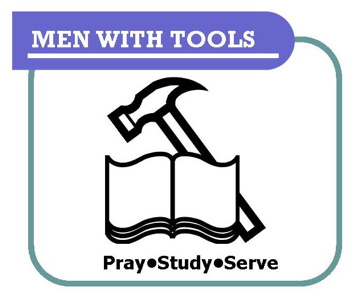 "You know, guys just like to do stuff," Anderson notes with a touch of whimsy. "We'd rather not just sit around and 'chat."
The men began collecting lists of small jobs when one of the congregation members mentioned a family with three children. "One of the children has had high medical bills," Anderson says. The father was working two part-time jobs. The only bathroom for the entire family had tiles falling off the wall and into the bathtub.
"A few of us went over with introductions from the neighbor, and after one look, we had to offer our help," Anderson says. "Not only were the ceramic tiles falling off, but there was mold and mildew behind them. There were plastic tiles on the other walls that were falling off, and the peel-and-stick flooring was in very sad shape. We didn't know how, but we said we'd fix it for them, and that they wouldn't have to worry about paying for anything."
No one in the group had ever planned on doing such a large project. After all, Anderson says, "We had no materials, no money, and seemingly little time." But then God showed he was involved.
Donations started and kept coming in: a tub, ceramic floor tiles, drywall, insulation, plumbing, and needed tools. The Bible study normally draws between three and five people, but from November 3 to November 18, more than a dozen volunteers donated hundreds of hours, Anderson says. Work crews ranged from individuals to teams of eight and often worked from 7 p.m. to past midnight.
The new bathroom looks nothing like it had previously because of the teams' work:
•    Walls were replaced
•    Blown-in insulation was replaced with fiberglass
•    Plain drywall was replaced with a moisture-resistant variety
•    The sub floor was replaced with ceramic tile
•    The shower piping was re-plumbed
•    Portions of the walls were replaced with paneling, trim and baseboard
As the work continued, good news kept coming for the family and the work crew, whose lives had become interconnected. The mother was hired for a part-time job and the father was hired to begin a full-time job. The couple also received a city grant to repair the leaky roof as well as replace windows and siding – jobs that were too big for the "Men with Tools" study group.
Developing relationships with the family, who weren't sure what to think when the project started, also has been important, Anderson says. "They couldn't believe anybody would do this out of the blue. As soon as we began ripping into the walls, they realized we were serious. Over time, we became pretty close."
Experiencing God's work while they did their own has proved a blessing for the work team as well, says Anderson, adding it is a reminder that they are part of something bigger.
To learn more about the church and its ministries, please see Dearborn Evangelical Covenant.