CHICAGO, IL (November 26, 2007) – Candidates are being sought for the position as features editor in the Department of Communication of the Evangelical Covenant Church following the resignation of Robert Smietana, who has accepted a position as religion writer for
The Tennessean
newspaper in Nashville.
Smietana, a 1987 graduate of North Park University, joined the Communications team as features editor for The Covenant Companion in 1999 following completion of a Master's in Written Communication degree from National Louis University. He begins his new position December 10.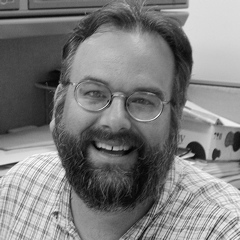 Information on the application process is provided later in this story.
"It is with mixed feelings that we bid farewell to Bob," says Don Meyer, executive minister of Covenant Communications. "Bob is a gifted and talented writer and articles editor who has helped move the Companion to new heights of excellence working with managing editor Jane Swanson-Nystrom. That excellence is perhaps best reflected in the number of awards the magazine has garnered over the past eight years.
"However, the position as religion writer for a major daily newspaper is a wonderful opportunity for which Bob is well-suited, and although we are sorry to lose his talents, we are pleased for him and his family," added Meyer, who worked for 30 years in the daily newspaper industry as a reporter, editor and publisher. "The Tennessean is part of Gannett, which is an excellent newspaper company devoted to publishing quality newspapers – Bob will do well there."
Smietana received a scholarship in 2001 for a summer program in covering religion news from the Medill School of Journalism at Northwestern University in Evanston, Illinois. He is the recipient of more than a dozen awards from Associated Church Press including first place for feature article in 2000 (with Craig Pinley), 2001, and 2003; first place for news story in 2000 (with Craig Pinley); and first place for editorial/opinion article in 2003.
For content published in 2000, 2001, and 2005, the Companion was named one of the three top denominational publications in North America.
Smietana's March 2003 Companion article, "If We Can Die Together, Can't We Live Together," was included in Changing Boundaries: Best Religion News Writing , a collection published by Associated Church Press and Church Publishing. He also is the co-author of two books: G.P. Taylor: Sin, Salvation and Shadowmancer, an autobiography of British children's author G.P. Taylor, published by Zondervan; and Good Intentions: Nine Dicey Social Issues Viewed through the Eyes of Faith, with Charles M. North, to be published in January 2008 by Moody Press.
Smietana has been a correspondent for Religion News Service since 2001 and is a contributing editor for Christianity Today. His stories have appeared in the Washington Post, Atlanta Journal-Constitution, Chicago Tribune, Cleveland Plain Dealer, Los Angeles Times, Seattle Times, St. Paul Pioneer Press, New Orleans Times-Picayune, and both Sojourners and U.S. Catholic magazines.
He and his wife, Kathy, have three children – Sophie, Eli and Marel – and are members of Libertyville Covenant Church. Kathy serves as administrative assistant in the Department of the Ordered Ministry.
Applications are being accepted for the position, which not only works with news and feature content for both the Companion and the Covenant website, but also gives leadership to Covenant Home Altar, the Covenant's daily devotional guide.
Key responsibilities including helping to manage contributing writers, assigning articles and setting author deadlines, editing and handling rewrites, as well as some reporting. This position works with the managing editor to plan themes and content for Companion issues and consults with the art director in designing layouts.
This individual helps recruit contributors to the Covenant Home Altar and edits the material, and also assists the editor in writing and editing articles for the online news report. The position helps provide backup support in the absence of the managing editor.
Requests for more detailed information on the position may be emailed to Marisol Medina, human resources director. Given the nature of monthly publishing cycles, it is important that the position be filled as quickly as possible.
Qualified candidates should submit cover letters, resumes and references as soon as possible to Don Meyer, executive minister of Covenant Communications, 5101 N. Francisco Avenue, Chicago, IL, 60625, or by email to Meyer at communication@covchurch.org.