Water Update
Contribution from Pete Ekstrand, Covenant Missionary based in Gemena, DR Congo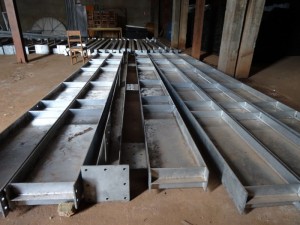 At a recent visit to the World Vision warehouse where they are storing supplies, Water Technician Frank was taking inventory of all the pieces that have arrived for the three water systems with deep wells that will be installed in the Saza neighborhood.  In previous updates we have expressed how difficult it is to get supplies to Gemena, so we are thrilled that most of them have now arrived!  These came by a direct freight flight from Goma (Eastern Congo) to Gemena within the last 2 weeks.  Approximately five more tons of supplies arrived last week, and final contract details and logistics for installation crews are being set.  Clean water will soon be flowing for thousands more people in Gemena! Woohoo!!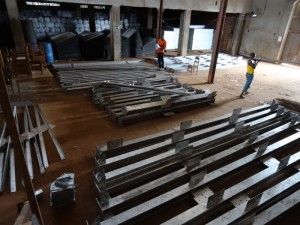 Some specifics for mechanically-oriented sponsors (:
 Each of 3 water tanks will hold 108 cubic meters
  The tanks will be on a stand 11 m above ground
There will be a solar system to power the pumps and fill the tanks.
There will be a separate distribution system for each well and tank with 8 kiosks each.
 Just one of the I beam legs for the tanks weighs over 300 kgs!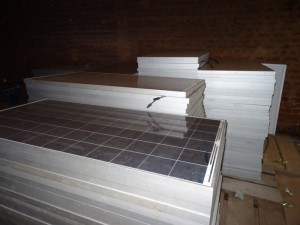 The WV Kinshasa office is considering bids for constructing the tanks.  Construction/assembly will begin once the winning company has been chosen and then can make arrangements for the work in Gemena.  They will accept bids from Congo-based companies who have the know-how to build tanks of this type.
Stay tuned, more progress reports to come.  All of this is made possible with your support in partnership with our local partners. Thank you Jesus, we're on our way to clean water for tens of thousands of people!!