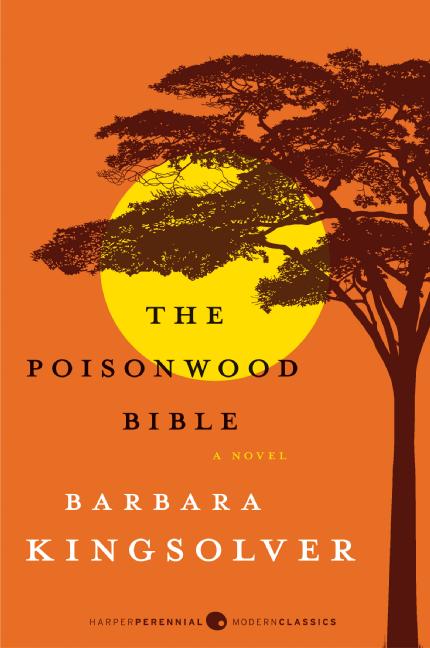 Written by Christine Buettgen, short-term missionary in the Democratic Republic of Congo
I am reading "The Poisonwood Bible" by Barbara Kingsolver again, now that I am living and experiencing the country she based her novel on. There are many aspects of the Congolese culture that her characters experience which I relate to. The following excerpt is from a fifteen year old American missionary kid reflecting on her relationship with a young Congolese boy:
"It struck me what a wide world of difference there was between our sort of games – "Mother May I?", "Hide and Seek", – and his: "Find Food", "Recognize Poisonwood", "Build a House." And here was a boy no older than eight or nine. He had a younger sister who carried the family's baby everywhere she went and hacked weeds with her mother in the manioc field. I could see the whole idea and business of Childhood was nothing guaranteed. It seemed to me, in fact, like something more or less invented by white people and stuck onto the front end of grown-up life like a frill on a dress."
– The Poisonwood Bible by Barbara Kingsolver
Childhood in the Congo has a different meaning, a different length, a different purpose. World Vision has the following "vision" for its work as an organization:
Our vision for every child, life in all its fullness; Our prayer for every heart, the will to make it so. 
What does a "life, or 'childhood' in all its fullness" entail? In Congo, it would be basic needs met, love and care at home, life with joy and not fear, and an opportunity for an education and brighter future. What is our own definition of a full childhood for our own children here in the United States? What is it that we provide for them that makes their lives full?
The main reasons most of us engage with Congolese children through sponsorship are probably because most of us see an injustice and want to help. But how do we expect our lives to be changed through this relationship? We should expect to be changed. Knowing the stories of Congolese children will impact how we interact with our own children. And it will make us question our priorities and remind of what is truly important, making us better parents and better human beings.
In my opinion, that's the point.