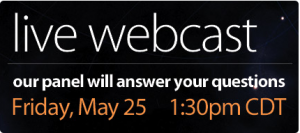 On May 25th at 1:30 pm CST, the Covenant Kids Congo team hosted a live forum addressing some of the frequently asked questions about Covenant Kids Congo. Representing the team were Gary Gaddini, Karen Hallberg, Curt Peterson, Adam Phillips and Reesheda Washington.
If you happened to miss this opportunity, you will still be able to view it on CovChurch.tv in its entirety or on the FAQ section of the Covenant Kids Congo webpage.
Our hope during this forum was to have the basic questions answered as well as provide some time at the end for those viewing live to present some of their questions. Insight into how we can best support the pastors as they present this project to their congregations was provided by Gary Gaddini who represented the pastoral advisory team. If you have any additional questions which weren't answered during the forum, don't hesitate to contact us via email at covenantkidscongo@covchurch.org.