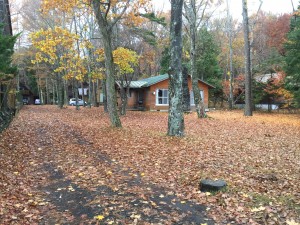 It's November and though I try to practice the discipline of gratitude throughout the year, this is what I'm particularly thankful for right now:
– The season of autumn! After five years in the eternal summer called "Florida", the crisp, cool weather is more than welcome. The orange, yellow, red leaves, reminding me of autumn in Wisconsin as a young girl, the way a hot cup of tea or hot chocolate can warm me down to my toes, the crunch of the leaves under my tennis shoes, the exhiliration of a cool autumn jog, the strange electric anticipation of Christmas, even in a culture that doesn't really celebrate it in a familiar way – there is much to love about fall.
– Sophia's first day of preschool in a country that cares well for its children. She is not allowed to wear her earrings at school because they are afraid they might fall out and a younger child might put them in his mouth and choke on them. Japanese people know how to prepare a safe environment for little ones and give them the attention they need, especially at a young age.
– Skype, email, Facebook, Google Hangouts and the many avenues for communication with family and friends around the world. I love that I could pick up the phone this morning before we left for preschool and get some moral support from my own mom, half a world away.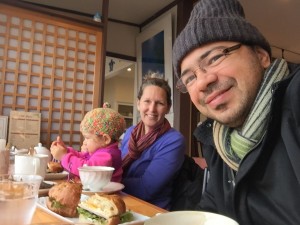 – Life in Japan and the way it naturally fits so much of who I am and who Fábio is… the languages we get to practice each week, the people we get to meet, the rhythm that is beginning to form in our lives.
– The team with whom we serve. This might sound like a forced add or something I'm "supposed" to write, but I really am grateful for the people we get to work with on our team! The Covenant denomination is a good fit for us theologically and practically, and maybe because of this, there is a certain DNA we find in most/all of the Covenantors we meet overseas. This Friday, looking forward to a two-day conference with our colleagues coming in from other parts of Asia and Japan. We have prepared reports about what we are doing and we'll take time to talk about them and pray about them, asking questions and discerning next best steps as a team.
– A clean, safe society to live in that basically has no guns. This is a huge privilege and I am well aware of it as I read the news around the world!
–  A husband who works harder than any person I've ever met and yet still thought to surprise Sophia and me with a weekend getaway last Friday at a cabin near a lake at the foot of Mt Fuji.
– A beautiful, healthy daughter, who is strong and stubburn, and extremely compassionate.
Johnna