Tuesday:  Poultry project is doing great!
The ECCK poultry project at Kitengela Covenand Church is providing far more abundantly th
a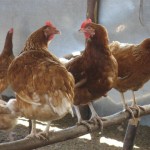 n the church could have imagined when they proposed it.
We went to just outside Nairobi to visit
the Covenant World Relief (CWR) poultry project.  While the intent of the project was to raise broilers and laying hens, sell the broilers and eggs and use the profits to help the church in its outreach to the community and to provide employment, the reality of the project is beyond what the church imagined it would be.  In July a group of needy refugees from eastern Congo got connected t
o the church through a family member attending the Covenant Church in Concord, NH.  Using a portion of the receipts of the sale of eggs and broilers, the church has been able to help the Congolese with food and other basic necessities, providing jobs as egg salespersons, English lessons and more.  In addition the church has stepped out to be an advoc
ate for the refugees in their search for jobs and a place in Kenyan society.  They have researched the requirements for the trained nurse and the
lawyer to get employment in their fields.
The project
started in
December 2008 with the construction of the simple building.  They received their first chicks in Jan
u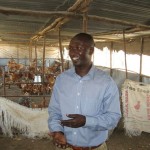 ary.  They started selling broilers 6 weeks later while the chicks for laying continued to g
row.  They have had a couple problems along the way and r
eceived additional funds from CWR.  Today the project is firmly on its feet and providing regular resources to the
church for its ministries.  Pastor Si
mon Kamau and Duncan Ngoima have a very good understanding of the business of the project and readily gave us figures of inco
me, expenses and
profits.  We thank the Lord for these gifted leaders and for the support of CWR without which this project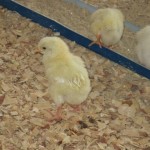 would
not have been possible.