Kris Causton
← back to Speaker Team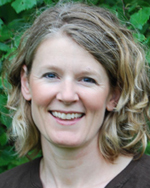 Info
Seminars: We're Here to Serve
Currently serving as: Associate Pastor of Excelsior Covenant Church
Credentials: MDiv (Bethel Theological Seminary), Ordained to Word and Sacrament (2004)
Sermons: listen here
Bio
Spiritual journey: I grew up in a Covenant church in the suburbs of Minneapolis. I learned about Jesus through Sunday School, Awana, Summer programs, Covenant Pines Bible Camp and a great youth ministry program. As an 8th grader I attended a winter retreat with my youth group and listened to my peers talk about Jesus as if he were a friend. I realized that I didn't know him that way and following an invitation to pray, I asked him into my heart.
Call to ministry: The summer before my freshman year of college my youth pastor took me out to lunch at Mr. Steak and inquired about my plans for the fall. He asked if I would be interested in working with the junior high students. Without hesitation I said yes, changed my university enrollment to a local community college and began working with younger adolescents in the fall. Back then I never would have used the word "call" I just followed what seemed like a good fit. It has been quite a ride since then
I am passionate about: Helping people find themselves in the "Great Story" (as C.S. Lewis calls it). I love pointing to the brilliant ways in which God reveals himself to his creation. I am passionate about seeing how the Bible tells us about God, about ourselves (how we are and how we could be), and about the world. On a less spiritual note (maybe) I am also passionate about finding the perfect combinations of molteny (my own word) chocolate sauces and ice cream.
How long have you been involved in ministry? I have been in ministry in some form since 1986. I have been a member of the speaker team since it began (1999?).
What do you think is important that we know about you, as a member of the Speaker Team? I love sharing God's word with adolescents; I love encouraging youth workers. Sometimes I am pretty funny (especially to myself). Also, I am willing to drive a van if one of your volunteers starts vomiting on Saturday night of your retreat.