Benjamin Kerns
← back to Speaker Team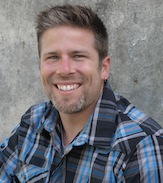 Info
Seminars: All 9 Enneagram Seminar and We're Here to Serve
Currently serving as: Pastor to Children and Students at Marin Covenant Church
Credentials: Ordained to Word and Sacrament
URL: visit here or here
Bio
Spiritual journey: My story of faith is basically a long journey of transformation from brokenness toward wholeness. Ever since I was four, when my parents divorced, I have been wrestling with identity and looking for it everywhere. Thankfully Jesus showed up and is continually refining my understanding of who I am. Like you, I have all sorts of junk and chaos in my past, and while I was dead in it, at just the right time, Jesus saved me – in every sense of the word. The more I grow in faith and living into the new creation I am destined to be, I fall in love with Jesus and his church more and more.
Call to ministry: I love the church and want to serve her with all of who I am. For the last 15 years that has been in the role of youth worker. I want to walk with people, students in this season, to help them discover the masterpiece that God has made them to be so they can do the unique, good work, that they were called to do. I can't believe that God would not only choose me to know him, but as a partner. While we are all called into this partnership, mine happens to be specific to the church.
I am passionate about: Jesus, the church, authenticity, transformation, practical theology, cultural exegesis. Redeeming fatherhood in my family line, loving my wife, and nurturing my kids. Students, YouTube, dance parties, laughing, and fun. Food and running it off. Baseball, not soccer. Reading, writing, reading, and writing some more – did I mention food?
How long have you been involved in ministry? I have worked in vocational ministry since 1996.
What do you think is important that we know about you, as a member of the Speaker Team? Walking through life and ministry with fellow youth workers is what brings me the most joy. My biggest passion is to help others discover the unique way God has made them and to help them figure out how to bring all of who THEY are to the very unique context THEY find themselves. We are the body of Christ and we all need each other with our different voices, passions, gifts, talents, and contexts. When we try to be someone else, everyone loses.