I am allergic to mosquitoes. So is my Mama. Daddy never gets a single bite and Jinora doesn't seem to either, just Mama and me covered in puffy pink itchy splotches. So Mama has a regiment. Spray the curtains with bug spray, check the mosquito plugin, and tuck me in tight. I like the bug spray, it makes me laugh. But being tucked in tight is not really something I like.
On our last night in our first house, I woke up because I wanted some water and wandered out of the bedroom. It scared Mama and she called for me so I brought her the water bottle to fill. When she went into the kitchen, there was a scorpion! It was the size of Daddy's palm, a real big one, and moved really fast. Mama and Daddy were not fond of the scorpion.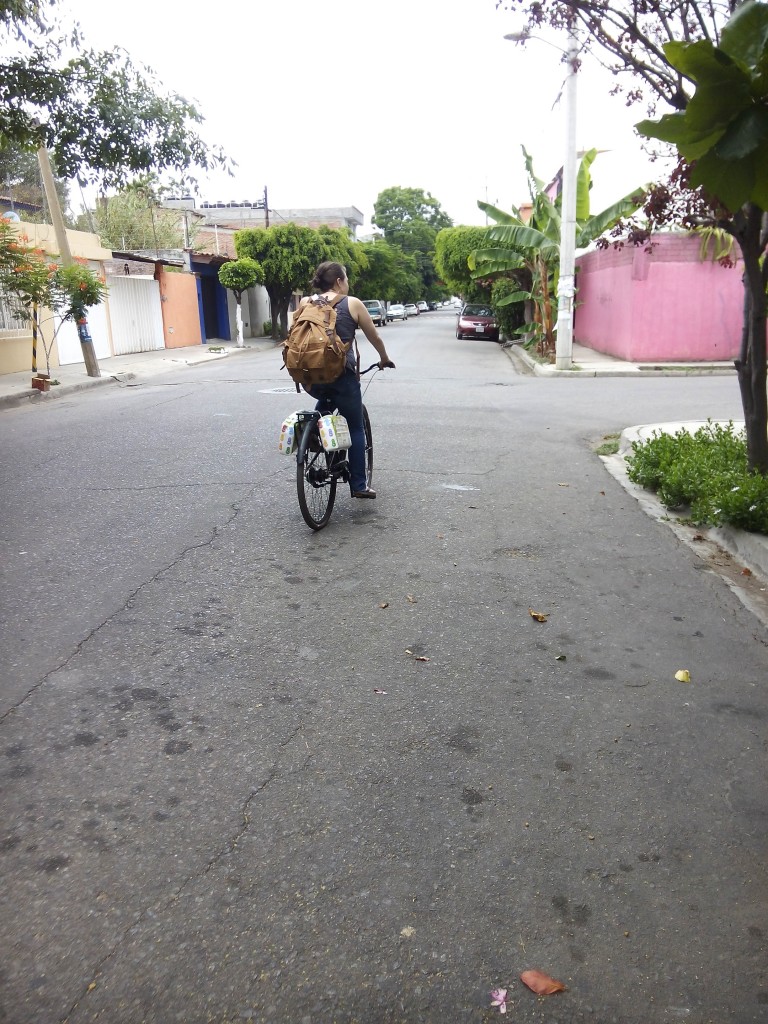 We also would like to welcome to our family, Betty Blanca! She is a beautiful black bike – we understand the irony – named after Daddy's favorite actress. Mama and Daddy ride her to school each day. It was a 20+ minute bike ride to school, but from our new apartment it is just 7 minutes!
If you want to see our new apartment on Google Street View – check it out here. The trim is green now and you can't see our apartment from the street, but that is our little "complex."
Daddy does language school in the mornings for 3 hours with a class, but is going to try and get into private lessons next week for 2 hours a day. He is enjoying speaking Spanish, but feels the classroom setting just isn't moving at the right pace for him. Mama is loving her tutoring sessions and is being really challenged by her teacher. And I am finally speaking Spanish to people! I say "Hola," "gracias," "adios," and "gas de Oaxaca!" I also say other things in Spanish, but my Mama and Daddy aren't sure what they are. I'm not going to tell them, keep them on their toes, you know?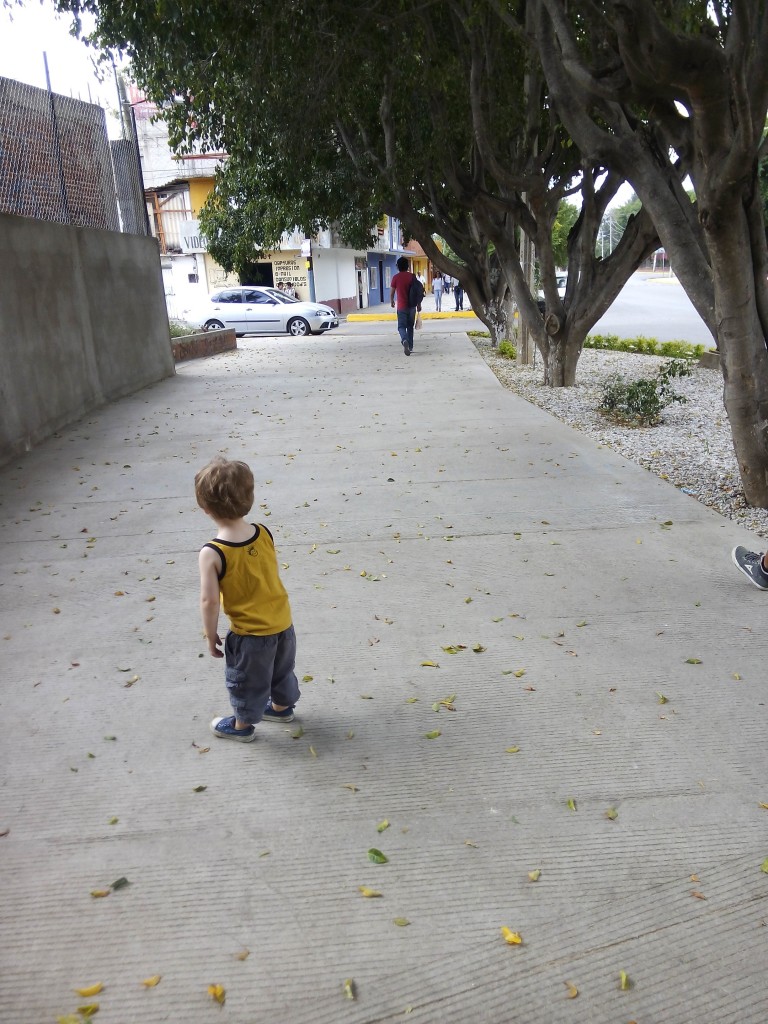 Everything is continually changing and while I have some difficult moments, I am pretty much a rockstar at moving/dealing with change/new things at this point. As long as I have my pillowcase, blue blankey, and my blue bear? It feels like home to me… oh. And Jinora, Mama, and Daddy too I guess. 😉
Love,
Rory