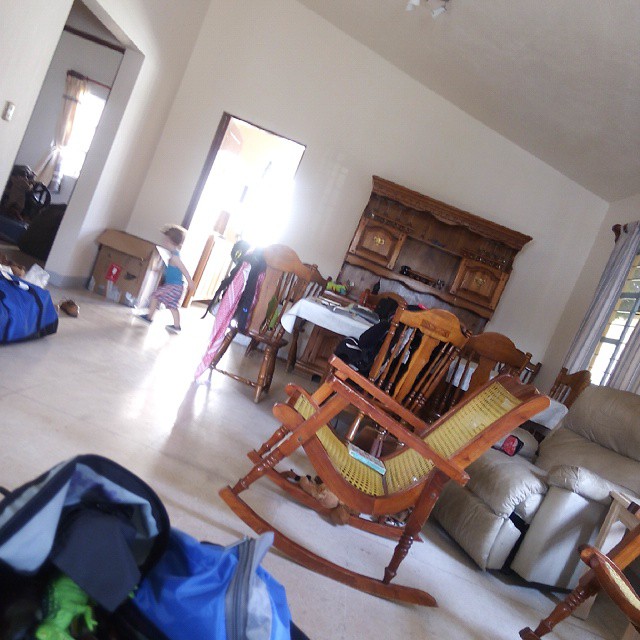 Me exploring our current living space…
5:00am last Wednesday morning Mama and Daddy threw 6 carry-ons, 7 bags, 1 box, 2 car seats, and all of us into two cars and drove to Seatac Airport. Our flight to Houston seemed short because I got to watch Baymax (Big Hero 6) and our layover wasn't bad because I got to watch Toy Story, but then sitting in our tiny airplane for over an hour while we waited for a new crew to arrive was torture. But then I fell asleep and when Daddy woke me up? We were getting off the plane in Oaxaca! Mama and Daddy got us through Customs while I found all our bags on the belt, including my carseat! And now we have our visas tickets and 30 days to exchange them for long term visas! Praise God!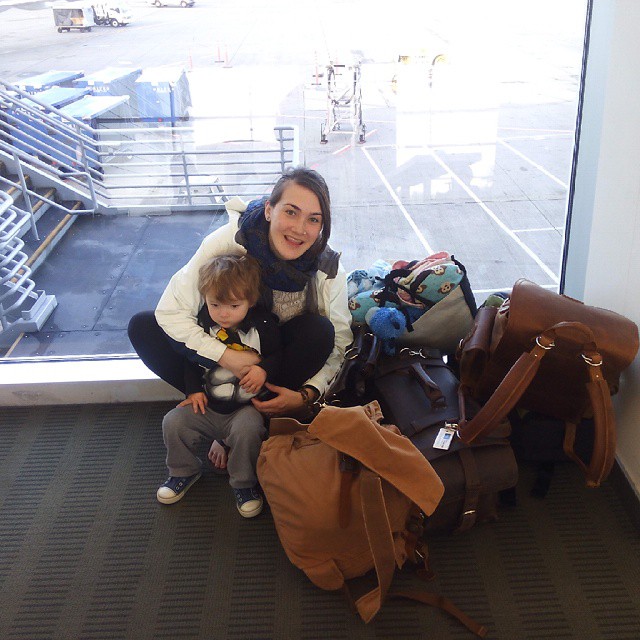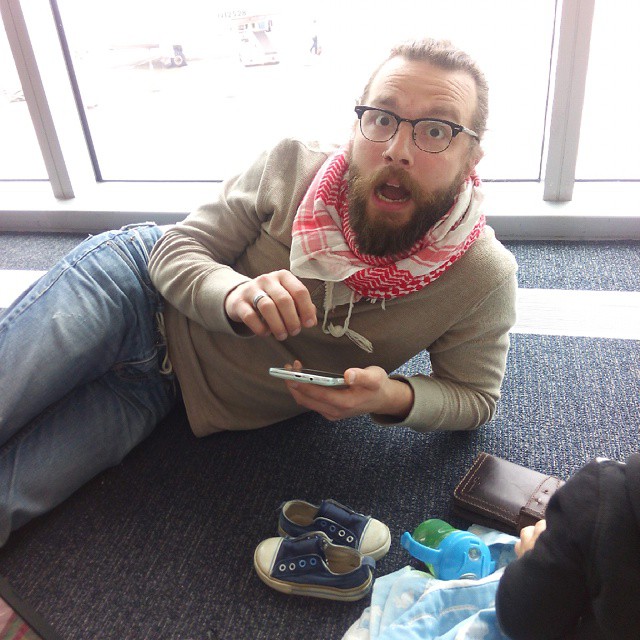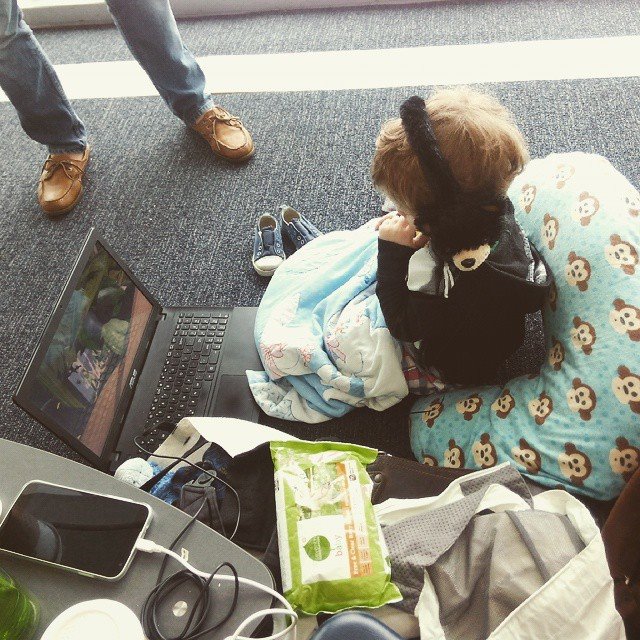 Airport pictures!
Our baggage all arrived somewhat safely… the one box with our computer in it, the one labeled "fragile" and "this way up" was torn to shreds and we fully expected to open it up and find mere remnants of our fancy iMac. Mama was absolutely kicking herself for not ponying up the extra cash to get a laptop right before we left. But! Our computer remains in one perfect piece and everything we brought* (*see: remembered) is here! Including my pirate ship, lots of cars, my ukulele, all my books, my blankies, and even my pillow case!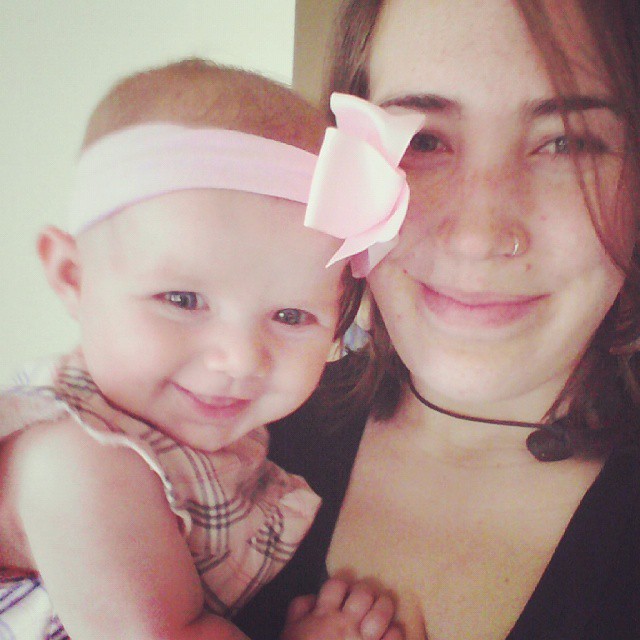 Mama & Jinora in their Sunday getups
We had a busy first couple of days and Sunday we had our very first Oaxacan church experience. It was hot and long and wonderful – everyone was very welcoming and kind. But everyone speaks a funny language that Mama sometimes reads to me in and they don't understand my Roryspeak. In the evening we were able to see downtown and the Zocalo before coming home and collapsing. Mama and Daddy registered at language school Monday morning and were able to walk a bit around the area. Daddy will be doing class each morning and Mama will have private lessons in the afternoon so us kiddos can be taken care of. We will test that schedule out for the first 2 weeks and then see how we need to adjust. We are waiting to hear about a possible scholarship for our language school and should know something later this week. Please pray for that discernment process.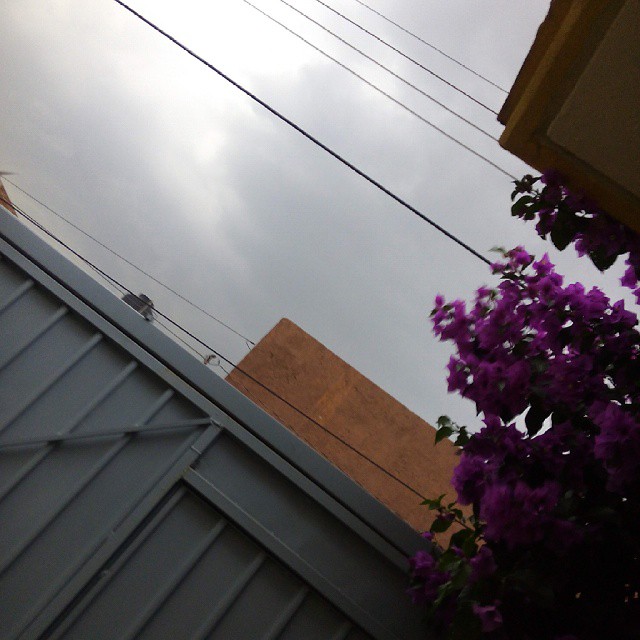 Right before it rained, thundered, and lightning-ed!
Adjusting to Oaxaca is difficult, especially because they are having an unprecedented heatwave! It finally rained last night and we danced because it finally cooled off a bit. I am having a little trouble sleeping in a new place with new sounds and lights, etc. It is the first time any of us, other than Mama, have ever lived in a City and it takes some getting used to. We are thrilled to be able to shop at tienditas and mercados. Everyone touches my head, which I am not sure that I like, but Mama says I need to be kind and say "Gracias." The house we are in currently belongs to another missionary who is on home assignment, but we have made the decision not the stay in this house while Mama and Daddy are in Language School. We are hoping to move again this weekend to a place a little closer to the school in the Centro. We have a busy next several weeks, but will try to get into a regular flow of updates now that we are here!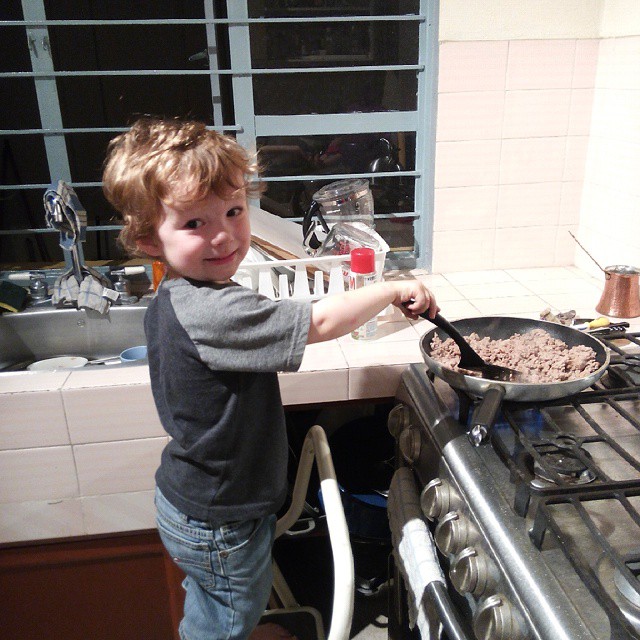 Me helping make dinner, because I am a helper, the best helper really.
I have been trying to be helpful, but it's hard to always have a good attitude when no one will let you just run whenever you want. City life is weird. But I will figure it out. This morning Jinora got to eat real food just like I do! Except hers was all squishy and liquid and I would rather have my chocolate breakfast bars. Did I mention that I am completely potty trained? Yah, I am pretty much a rockstar. I have 3 new friends here in Oaxaca! Lucas, Matias, and Sammy. It is good to have new friends.
Also, if you didn't know, we have a Facebook page! Check it out: https://www.facebook.com/dullanty.tribe. Daddy posts from Instagram and other things on there. If it's about me, it's worth checking out.
I love you all!
Rory