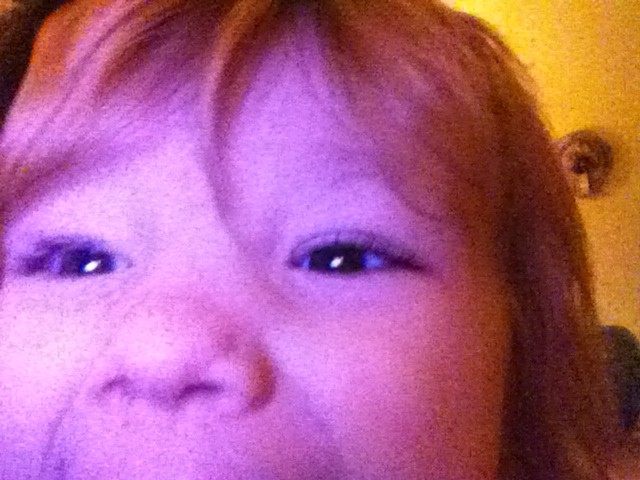 There is so much to tell you about!
60% Supported!
Mommy finished our November Newsletter and was all set to send it, when our lives very suddenly shifted. We had a rough end of October – not seeing any change in our support, hearing "no" from the majority of churches contacted, and, finally, Daddy being laid off.
We had very serious conversations about our call to mission, our partnership with Covenant World Mission, and what our next steps might be. After lots of prayer and discernment we decided that, while it is difficult, we need to continue to pursue this path that God has laid out for us and made a faith leap that Daddy should be fundraising full-time and not look for another job.
Shortly after making these decisions, we saw our support grow to 60%! There are currently several churches discerning whether or not partnership with us is the right thing for them at this time (we hope it will be!) and have church visits for the next 5 Sundays with January and February beginning to fill up as well! We also have several mid-week meetings we are looking forward to and are so excited about what God has in store for us.
When we leave is primarily up to the support we receive from wonderful people like you! But as we begin to lay the groundwork for the next several months, our hope is to leave for Oaxaca at the end of February in order to have several months with our mentors, Erika & Nils Clauson, before they head back to the United States for a year on Home Assignment – but we will see what God has for us…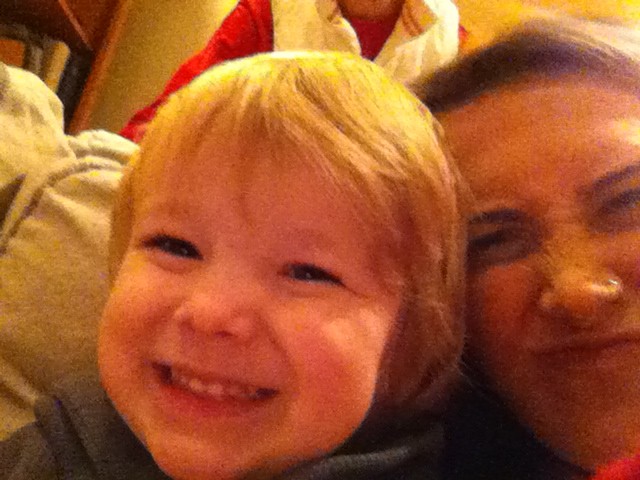 Me & Momma being silly!
AS FOR US…
My Nana continues to heal after her blood infection in September, but it is a long slow process so you can continue to be in prayer for her. At Cedarcreek, Momma had a hard drive failure late in September that has kept her very busy and continues to create problems. With Sister coming in just 5 short weeks(!!!), Mommy is trying to make her position a fluid one once again so it can be easily stepped into when we leave for Oaxaca. Daddy will be doing her maternity leave, which makes life a little easier.
I am talking in sentences, running in circles, and defiantly two years old. I like to assert myself, which Mommy says is both wonderful and exhausting. I have come to terms with the fact that I will be a big brother and actually really like my baby Sister. I give her hugs, kisses, and tickles. Sometimes I try to fight her – but Mommy says that's not okay because she can't fight back. I beg to differ. She kicks me in the head when I try to lie on Momma.
Our ministry in Maple Valley has primarily been our involvement in our Small Group and spending time with friends, which I think is great fun! I have a new friend named Sam and have made lots of other friends at the churches we are visiting! Daddy will be preaching at Cedarcreek on December 28th and at Monroe Covenant February 15th – so be on the lookout for those!
At this point have contacted all of the Covenant Churches in Washington, Oregon, and Montana as well as all Covenant Camps. While we do need the support of churches, what we really need is a platform to talk about our call to Oaxaca – individual support is equally important to us. From $5 to $500, every penny counts!
If we haven't visited your congregation, consider asking your pastor or missions board about hosting us. We are also trying to visit Small Groups, so if you attend one – ask if they would be interested in a visit from us! We can make a delicious Oaxacan dinner for you and share about our call.
Thank you all so much for your continued support during this process! We have been blessed immensely by individuals taking up our cause. We are so grateful for each of you and hope to have more updates for you soon. Please continue to let us know how we can pray for you as you pray for us!
Love,
Rory