Hi Guys!
This is just a quick update to let you know that this weekend we will be attending the North Pacific Conference's Annual Meeting as delegates from Cedarcreek, but also to pursue relationships with churches and individuals as missionaries! We have a display board and everything. It's very exciting…
Please pray for us to make good connections this weekend. Mom and Dad have heard "no" from yet another church and it is hard for them. We passionately believe we are called to international missions and this portion of it is very hard. Even if you are unable to support us financially, consider sharing my blog or our giving page? It helps just to get the word out there!
There is a big newsletter coming, hopefully tonight or tomorrow morning! Mommy is working hard on it, I woke up this morning to her already on the computer. But I was pretty convincing that she should snuggle me while she worked. If you want to be on our newsletter list, but aren't sure if you are or not? Leave me a comment with your email! Or talk to Mama on Facebook.
I have really enjoyed the nice weather this week – POOL TIME! My pool is really just a plastic tub, but it works for me! I also really enjoy bubbles. And my new soccer ball. And running. I enjoy lots of things! Here is a picture of me with my pirate ship!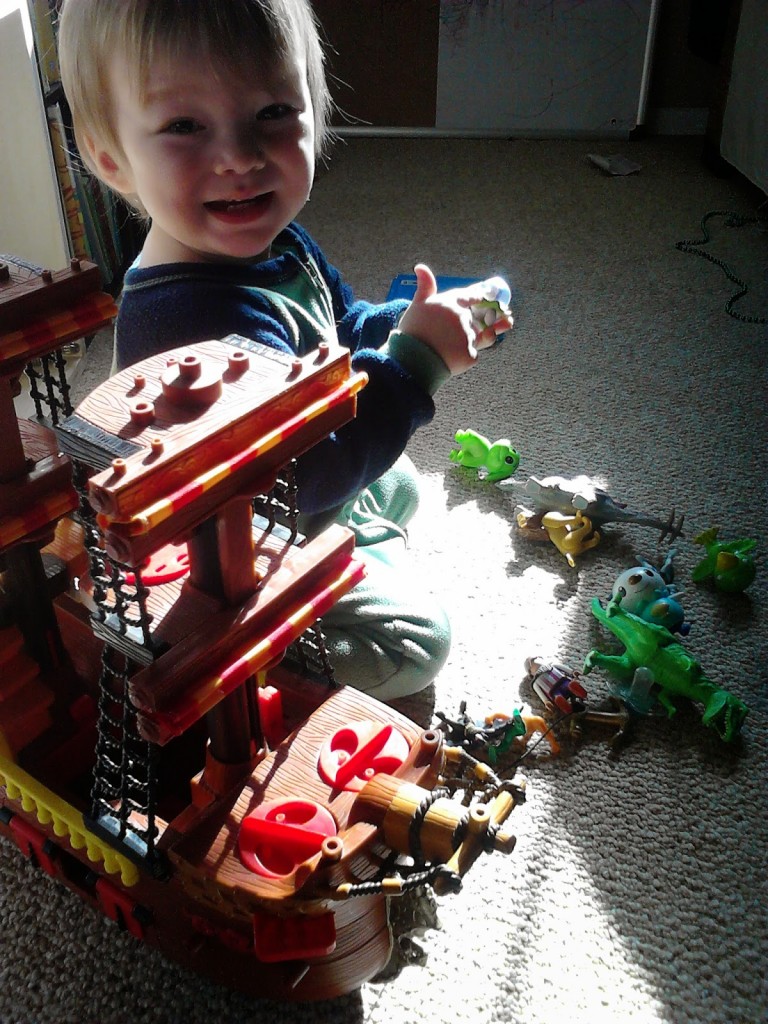 So happy to be sharing with you! Hope to be able to give you the newsletter update in a day or so 🙂
Love,
Rory