Happy 2014 everyone!
Wanna see what I've been up to? Puddle Falling. It's pretty cute!
It has been a very busy January – and we're not even half way through!
Mommy and Daddy have been very busy with work and youth group and all of the other things they do! I am so proud of them, but I will be happy when January is over and we settle into February.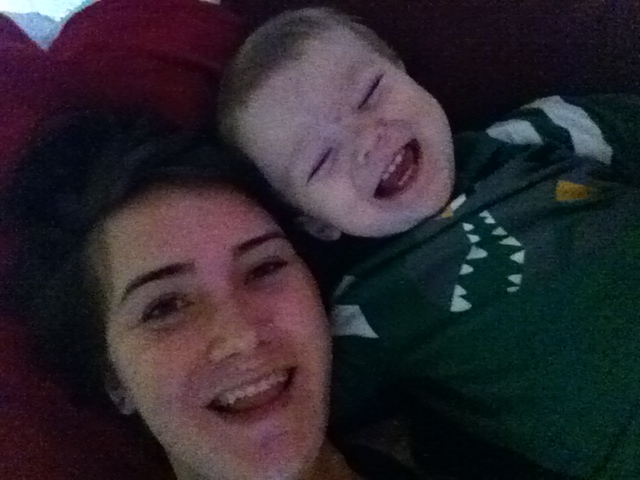 Mommy and me having laughs!
Christmas was alright, I don't really understand gifts yet, but I like wrapping paper! My uncle Eric got engaged just before Christmas so I am going to have my very first aunt ever! I am excited. They are planning on getting married in June, right before we take the youth group to Mexico! It will be a busy June.
Today I thought I would tell you a little about what is going on in Oaxaca right now that my family will get to be a part of soon!
Fuentes Libres is mirco-enterprise banks for women. Women from the community come together to receive a loan from the bank and split the money according to their needs to begin businesses! They are also given classes on how to manage money in order to give the women financial security outside of the loan. It's so exciting! Did you know that the U.N. took their mirco-loan format from Fuentes Libres? You can find out more about what they do here. Or check out this cool video my friend Dave Husby uses to show people what's happening in Oaxaca. My Daddy likes this ministry a lot and hopes to be able to get involved wherever he can!
Support raising continues to go slowly, but I am keeping my chin up! We continue to be in contact with churches and people – it is a process. We are still in need of support, both financial and prayer. If you would like to know how you can pray for us specifically, email my mom or dad! If you would like to give financially, visit our giving page!
We are super blessed to have so many people loving on us, near and far! Thank you! We love you back!