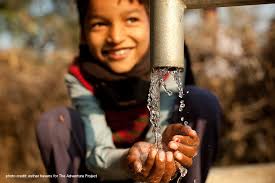 Fabio and I preached twice last Sunday – once from English to Japanese and the other with me from English to Portuguese and Fabio translating (with others then translating from Portuguese to Japanese).  I was especially moved by one of Fabio's main points: God is not impressed with me.
God is not impressed with us.  God is not impressed with me.  My ability to sing or play piano or guitar or learn languages, my so-called courage (read insanity) to move overseas multiple times, my degrees, my social status, my bank account, my athletic ability, my parenting skills (read floundering), my writing skills, my charisma, my IQ, my test-taking skazills, my sense of humor, my popularity…  nope all of this is nothing.  NOTHING before God.  What God seems to be looking for is someone who is willing to give their shirt to someone who needs it, a cup of water to someone who is thirsty, a piece of bread to someone who is hungry.
1 Cor 13: 2 If I have the gift of prophecy and can fathom all mysteries and all knowledge, and if I have a faith that can move mountains, but do not have love, I am nothing.
Without love, all of my time, energy, ways I think I'm "serving" others, acquisition of talents, skills, certificates, degrees, awards are NOTHING.
The loving part is the hard part.  That's the part where I'm most vulnerable.  It's easy to hide behind the things that make me look good.  It's even possible (and way too easy) to hide behind religious language and rituals.  But there's something freeing about the fact that God isn't impressed with me and my antics. It allows me to get back to the nitty gritty.