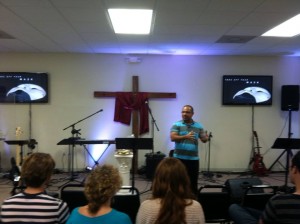 Last Sunday morning Fabio spoke at Floodgates in Lutz.
We had a chance to say goodbye to one of our support churches.
Thank you Floodgates Community. Thank you pastor Kenton and Vivi.
No último domingo pela manhã, Fábio falou na Comunidade Floodgates em Lutz.
Tivemos a oportunidade de nos despedir mais uma vez de uma das comunidades que apóiam o Projeto Japão.
Obrigado Comunidade Floodgates. Obrigado pastor Kenton e Vivi.
Fábio, Johnna e Sophia