All we are missing is one letter…
The letter of eligibility. Keep reading…
Take delight in the LORD, and he will give you the desires of your heart. Psalm 37:4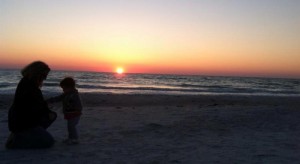 We recently heard a sermon on this verse at Faith Covenant church in St Petersburg, FL. The founding pastor was reminding us about 8 aspects of prayer. Then, he said, "There are two "D" words in this verse, and I'm pretty sure the emphasis is on the first one." What does it mean to delight myself in the Lord?
The first time I heard this verse discussed was in Japan, about 15 years ago. Every month our team of about 25 missionaries gathered for a meeting of prayer and reflection to help encourage one another and discern ministry opportunities as well as suggestions for improvement and tweaking. One of the missionaries brought up this verse and confronted the idea that everything has to be hard when we follow God. He reminded us that God puts desires in our hearts, gives us unique interests and dreams, and then has great joy in fulfilling them. If we are looking for what God wants to do in our lives, the speaker suggested we start with what we love to do – our passions and desires – and go from there. It sounds simple and too good to be true!
It can sound naive to someone who feels very far from experiencing the desires of their heart, but it also can bring great hope to someone who has a yearning inside, but doesn't know how to pursue it. I have to assume that as I focus on the delighting, God might even change my desires to match more of what God wants. We sense the nearness of another layer of God giving us the desires of our heart as we prepare to work with Brazilians, Latinos, Japanese and other internationals in Japan. So today, for this moment and during this Holy Week, I'll focus on the miracle of the resurrection and how in this act of love, Jesus reminds us that death has been conquered and hope has been restored. I'll be reminded of the God who became a human to show us a new way to live that brings life and love and peace amidst even the most devastating of circumstances. And I'll thank God for sending a team to pray with us as we seek in this next season what it means to delight ourselves in the Lord in a Japanese-Brazilian-Latino-Inte rnational context on the other side of the world. May we each open our heart to allow its desires to be adapted/changed/tweaked/upended/restored in ways we may not imagine.
Praises:
– We are grateful to be so close to leaving for Japan! We have around 88% of our budget. To help us with the last 12%, click here. Thank you for your partnership!! We don't have a date of departure, we haven't bought tickets, but we know it's likely a matter of weeks before we have the certificate of eligibility sent from Japan to allow us to go get our visas in Miami. Click here to read our new blog post about moving to Japan titled "Why Are You Doing This?"
– Sophia's best friend, Mayaka, moved to Japan last week. We are grateful that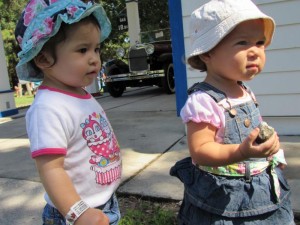 they arrived safely, but we really miss her coming to our house every day. We are amazed how God brought Sophia a Japanese/Puerto Rican friend to play with for over a year and they just happened to move to Japan a few weeks before us!
– Johnna was at our neighborhood park (a 1/4 mile from our house) with Sophia in February, when she started talking to a woman with a child a little younger than Sophia. As they conversed, Johnna asked where she was from. She said Chicago. Johnna: "Oh? What part?" "Hinsdale." "Well, the only thing I know in Hinsdale is Hinsdale Covenant Church." "That's our church!" "Well, then it's amazing to meet you because we're some of the missionaries you support!!" What a very small world and another great reminder that God seems to work outside of boundaries of space and time.
– Fabio is officially an American citizen! Thank you for all the notes of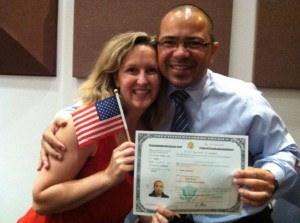 congratulations over email, in the mail and on Facebook!
– We had the Brazilian church small group over for chili and cornbread and it is most likely the last meeting we'll host for them. We passed around a piece of paper with our furniture items on it and a large number of things have already been claimed.
– Great visits with friends who have been in town (Vanessa and Phil from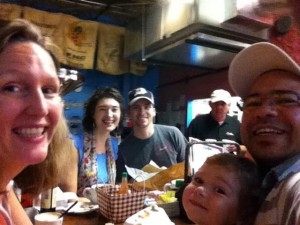 Tennessee, Johnna's dad and Uncle Larry from Chicago, Marcio and Karina with their two daughters from Toronto, Karen from Minnesota).
– Fabio finished his final sermon/paper for Covenant history. Click here to read his sermon.
Prayer:
– April 12 we will be interviewed at Tampa Underground about Project Japan
– That our certificate of eligibility (the letter we are waiting for!!) will come in a timely manner allowing us to get our visas, purchase tickets and begin the moving process
– That we'll get our doctors' visits and insurance forms completed by May 1st (required by Covenant World Mission)
– Johnna's studying Portuguese (and teaching piano and guitar)
– Fabio's studying Japanese
Thank you for partnering with Project Japan!
Happy Easter!
Praying we will all know more of what it means to take delight in the Lord, and through that, experience the desires of our heart as they are transformed to match God's.
Fabio, Johnna and Sophia