Psalm 90:4
A thousand years in your sight are like a day that has just gone by, or like a watch in the night.
Some twelve step recovery groups give out medallions that look like poker chips for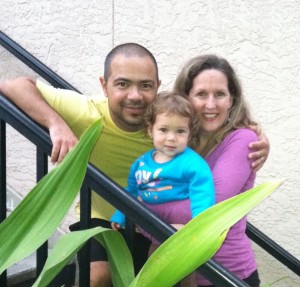 when people get a certain number of days or years of sobriety from their corresponding addiction. Sometimes, when they give out a 90-day chip, they say, "90 days, a thousand nights" to emphasize how long and drawn-out it can feel o string 90 days together of abstaining from a destructive behavior to which one is prone.
If you've been following this journey to Japan for a while, you have probably sensed the anticipation and excitement we have had all along. You may have also heard the discouragement in our voices when the timeline was not always what we were expecting. A couple weeks can feel like years when one can't see progress happening. But to God, a thousand years are like a day. Any parent may understand this as they hold a baby in their arms one minute and send them off to college the next.
We have prayed, written emails, called and visited hundreds of people, written newsletters, preached at services, given concerts, and asked for help regarding how to do "this" (the "this" is forming a team and raising support to be missionaries for two years in Japan). Now, after a year and a half (which is exactly the length of time they say it usually takes to raise 80%), we are looking at the final stretch! Thank you for walking with us in Part 1 of this Project (the U.S. side)! Please keep praying with us as we prepare for Part 2 – going to Japan.
Praises:
– Thank you for reading this newsletter! Thank you for praying with and for us! Thank you for asking great questions and for discerning with us as we pursue this call. Thank you for giving sacrificially. We cannot do this without you.
– Fabio passed his immigration test this morning! The next and final step is the ceremony where he is sworn in as a U.S. citizen.
– Our financial support is at about 87%. This is just incredible – thank you for your prayers and giving. We are continuing to pursue 100% pledged before we go so once we land in Japan, we can concentrate fully on language study, meeting new people, scoping out ministry possibilities and keeping you updated.
– February was full and flew by. Johnna led her "Lunch Group/Bible Study" at work in "Difficult Questions of the Bible and how God is in the Contradictions." She helped start the group about three years ago and is getting ready to pass on the organization to someone else.
– We preached together at The Grace Way Church (where Fabio is Associate Pastor)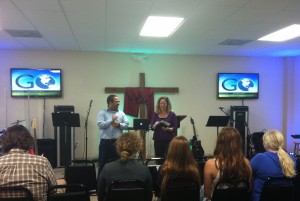 and served communion. The topic was "Surrender". Fabio will continue preaching on Tuesday nights for this community until we move to Japan.
– Fabio went on a retreat with the men's group from The Grace Way Church and had a wonderful time using new cabins designated for retreats and getaways from Tampa Underground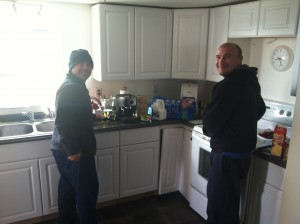 (the church we call home in Florida).
– We spoke at Floodgates Church in Lutz about "MakeYour Life Your Mission and Your Mission Your Life" and Johnna sang "Remember Surrender" by Sara Groves. Click here to watch it.
– Johnna spoke to the women's group at The Grace Way Church about Identity and the obstacles we face (lies of society, lies in our head, difficult circumstances) that keep us from living into our true identity as people loved and accepted by God.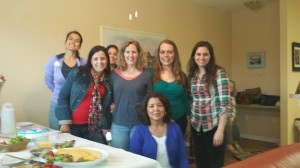 Prayers:
– Pray that our visa applications will be accepted and processed quickly.
– Pray that we can find someone to take over our apartment lease. The company who manages it can find people to replace us, but we found it through the previous person (one of Johnna's friends and colleagues) who was renting and would love to pay it forward.
– For all the details to come together for the move and transition.
– For Sophia to be prepared supernaturally for this huge change in her young life.
– A Brazilian pastor who just moved to Orlando. Pray for his family to get adjusted and for their eyes to be open to the needs around them. We are grateful for the opportunity to encourage him to love and support the enormous Brazilian community in Orlando and enjoy how God keeps introducing us to people from the groups we want to work with in Japan (Brazilians, Latinos, Japanese, other internationals).
What's next?
– Fabio's ceremony to take the oath and become a U.S. citizen.
– Getting our visas to Japan (this should take about 4-6 weeks from now).
– Final general doctor's appointments that are required before we go.
– Buying the plane tickets (once we have our visas).
– Packing, selling, giving away our stuff (cars, furniture, everything). We already have at least 5 people interested in our cars.
March
1 – Goodbye party for Mayaka, the little girl who is Sophia's playmate every day as Mimi (Johnna's mom) watches both of them full time. She is moving with her parents to Japan. We had a great time at this international gathering. People were there from Japan, Puerto Rico, Peru (including a Japanese descendent), Germany and the U.S.
13-20 – Visit from Johnna's dad and our Canadian friends. Exact dates to be determined.
13-14 – Camping with Johnna's mom and two sisters for Mimi's birthday. Fabio has never been camping, so that's another reason why we chose to do this.
20-21 – Visit from our good friends Vanessa and Phil Royer
Undecided – family time to rest and prepare!!
In Jesus, the One who is outside of time,
Fabio, Johnna and Sophia