Question: What do the following books have in common?
Too Late the Phalarope
Kisses from Katie
The Power of a Praying Parent
Answer: They are all being used to rock my world!
I don't know what changed, but I suddenly have been finding myself with little windows of time for more reading.  I'm very grateful for this because the first 8 months of Sophia's life, it didn't seem like there was time to do anything except survive!  🙂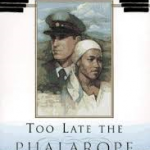 Too Late the Phalarope – Mom and I are in the Moody Radio book club and this was last month's selection.  It's deep, powerful, well-written and poetic, yet dark and confusing, especially during the first half.  It touches on the shadows and dark side of our humanity, the internal struggles we face between right and wrong, the rules our society puts on us that create pressure and needless fear, injustice among races and more.  In the end, one can see it's a book about redemption, rebuilding – a powerful story that reminds us only God can judge our hearts and that if there is going to be judgment, there must also be forgiveness and redemption.  While my mom says it might be the best book she's ever read, I'm still reeling in the aftermath of all that happened in the lead character's life.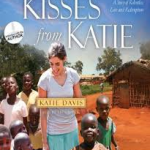 Kisses from Katie – Lighter in the way it's written, but no less powerful in its statements about humanity, God and our world.  A story of Katie – a 19-year-old young woman who moves to Uganda for a few months and then ends up becoming such a part of the culture, she stays much longer.  A simple putting-faith-to-action true story, the results are anything but simple.  She adopts orphan after orphan, giving them a clean home and more food than they've ever had and of course what she writes of the most – LOVE.  I find myself laughing and crying as I turn the pages, reminded to follow God's call on my life every minute I'm able to discern what it is.  I'm not finished reading the book yet, but Katie's only 21 and has started a non-profit that feeds, clothes and provides education for over 300 of the most in need children in the region where she resides.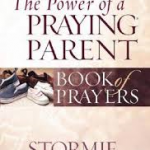 The Power of a Praying Parent – My friend Kathy gave me this book and I am so grateful!  The first chapter starts where I needed to begin – a solid reminder that Sophia is not my own and that, before anything, I need to surrender her to the One who created her because as hard as it is to imagine, God loves her even more than I do and knows what's best for her.  From there, it takes me through topic after topic… from praying for protection, against a rebellious heart, to her having a relationship with Jesus.  I wouldn't have thought of some of the topics included.  Sensing the beauty and weighty responsibility of having been entrusted with this precious gift.  Prayers and Bible verses are included in each chapter, pushing me to put the words into action.  When in the chapter on identity, I threw in my name alongside Sophia's – praying that both of us would grow in being the people we've been created to be, not putting our identity in the people and things around us, but truly embracing our real, authentic selves.  Might as well start loving myself and quit beating myself up over all the quirky things I do and all the aspects of my personality that annoy the heck out of me.  After all, there's only one me and she's/I'm not going anywhere.
I love books!!
Johnna