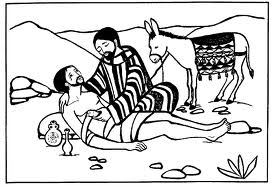 How many "Samaritans" have you met recently? Give and it will come back to you – sometimes in a very literal sense! A friend of a friend found out she was pregnant. Then, 8 weeks later, she found out she has rectal cancer. Ever since hearing this news a few months ago, Michelle has been on my heart. I knew I wanted to give in some way, so talked it over with Fabio.
After several weeks of thinking about giving to her, we decided on an amount and on Wednesday, I got her caring bridge site and gave the money online. It felt good to follow through with that "nudge" I had been having for weeks. The strange thing is, on the exact same day that we gave the financial gift, just hours later, a colleague of mine at work gave me an envelope.
When I opened it, it was the EXACT same amount that we had just given to help our friend of a friend who has had to go through chemo while her body holds a growing baby. The timing and the fact that the amounts matched were incredible to me. I love moments like this! Portuguese speaker in Largo! God's been showing up like crazy lately (or maybe we're just more open to it!).
Saturday, after Fabio and I were hanging out with some friends at a church, there was a woman standing outside the church asking to speak to someone. She needed food and shelter for her and her two young kids. We gave her some contact numbers after calling 211… then we asked them if they wanted to go to Subway so we could treat them to some food. They came with us and when we got there, we realized she was from Portugal… since Fabio's from Brazil, they both speak Portuguese as their first language.
This is truly AMAZING because I've lived here almost 3 years and only met one Portuguese-speaker. I think the Subway guy figured out we were helping them because he started giving us special deals.
Johnna