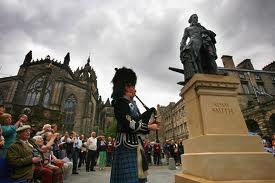 I never liked English even though we study English starting in elementary school in Brazil. Our movies have the original version with subtitles that help to improve our listening skills, but even with that, I never understood English.  I never wrote in English and English grammar never entered my head. Therefore, the only solution I had to pass my English exams was to cheat every single time that I had one! So, I did.  And also another strategy was to ask my friends to translate English homework, activities and huge projects like reading a book and giving a book report. So, I did.
I asked my friends for these "favors" to translate and do my English homework and cheat on the tests until I turned about 16 or 17 years old. I know. It is really bad!
Actually, I was already studying Business and Administration in one of the most renown and technical schools of Sao Paulo. I remember one of my teachers asked us to do a huge English project. So, for the first time I got surprised because none of my friends were available to help me. I looked for someone. I did not find anyone! I asked friends of friends! Nothing! No one.
Well, I found one! Finally.
I found one of my parents' clients who was an English teacher. However, he said "No, I cannot help you. Fabio, you should do it by yourself. Otherwise, you will never learn and you will depend on your friends for the rest of your life".
Well, at that point I did not have any other choice except to read the book, build the synopsis and develop my thoughts in English. I hated it! I almost had to read and translate word by word, but I did it. Actually, my mom loved her client's answer. She came to me and said "My son, I liked the teacher's answer because now you must learn English".
No way!
Yes way.
Once again, the exams came and I was not ready because I had no idea how to answer anything in English. I believed that I probably got a block in my mind and I thought I would never learn English. At least I promised myself that I would not cheat in that particular exam and I would be honest no matter what happened.
I studied, studied and studied English for hours and hours and several days before my exam.
I took my exam. I finished it. I gave it back to my teacher. I waited for the result. The result came. And I got 1 out of 10!
My world and roof fell over my head!
1?!!
You are kidding me!?
Well, what did you expect Fabio?!
You never studied it so you never learned it. It is not a few hours and a few days even though with discipline, efforts and courage that would resolve your problem that has lasted almost 10 years.
Anyway, my decision was to start from scratch and God knows how hard it was to go to my English classes twice a week, look for a private teacher, read books, watch movies, attend American churches in Sao Paulo, listen to English songs, etc., etc.
In fact, it seemed that my English journey was doing better. I decided to have an English immersion. I thought about Scotland – a country that I love. I am crazy for the Scottish hills, mountains, beautiful green fields, bagpipes, Scottish kilts and the good reputation of their friendly community and country. I decided to make a few contacts in Edinburgh. I was supposed to stay in a Presbyterian seminary and study English as I shared an apartment with other seminarians who were also studying English. However, the British currency, pounds, was so strong in comparison to our Brazilian currency that I could not make it. My parents could not help me. Although I sold what I had to make money, I would not be able to make it for 3 months especially because I could not work there. So, I had to procrastinate my immersion by force.
Well, later on I saved enough money and sold my scooter – not to go to Scotland but to go to Canada.  And then I had my very first English immersion experience. Why Canada?! Because it was cheaper than Scotland, cheaper than USA and it was closer to the English that I was learning at that time in Brazil. So, this is another chapter, another subject and someday I may come back to talk about my Canadian experience…
Going back to Scotland, I ended up in Europe in order to live in Spain. Life took me to the European continent where I definitely had fun and it was the greatest learning experience and period that I have ever had in my life. Studying languages, working in an international environment, learning the differences between cultures and people, living by myself, cooking, cleaning, studying my budget carefully, building new friendships and overcoming enormous obstacles…
These were my every day life lessons!
Going back to Scotland…
Scotland was there. Scotland was somewhere in my heart and mind. Scotland was one of my favorite unknown places that I was hoping to visit someday. Scotland was in Europe. Scotland was close to Spain. At least Scotland was closer to me from Spain than from Brazil. Scotland was the closest it had ever been at any other time in my life!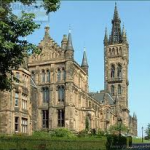 Finally, I had a chance to plan my itinerary and fly to Scotland.
I met a friend from Wales in Barcelona. She came to our Friday meetings and she told me I could stay with her aunt in Edinburgh. And also, a British girl came to our meetings and told me she had many friends in Edinburgh and they would love to connect with me.
I remember I flew to Glasgow first. I already knew that I could not forget two important things: my passport and my umbrella!
Well, as soon as I put my feet in the Scottish territory I had to show my passport to the officers in the airport and as soon as I left the airport I had to open my umbrella.
Great! I knew I was in Scotland for the first time.
Glasgow and its grey sky. Glasgow and its old downtown. Glasgow and its Cathedral. Glasgow and its University. Glasgow and its cold streets…
I remember I almost became crystalized and stared at the nice bagpipes, contagious music, guys wearing kilts and very nice atmosphere on the streets. It was really cool!
From Glasgow I flew to Edinburgh. Edinburgh is a beautiful city. The castle is beautiful. You can spend hours in the city walking and observing everyone. Scottish whisky walking tours are everywhere. You may find yourself with Adam Smith and meet him before you go into the Castle. Oh no!! That statue took me back to my technical business and administration course. I saw myself back in my economic classes. Cheating in English…but that chapter was a thing of the past. I already turned that page!
The difference was that I could see my English journey coming into my Scottish experience. It was a dream. I started to look for John Knox's house. I found it! I spent hours in his house and read everything about him and his writing at his own home.
I met my friend's aunt. I stayed in her place one night and I had a great tea and talk time!
It was lovely (British accent)!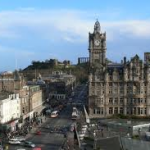 My other British friend put me in contact with her friends. They were students. They shared the same apartment. I met them. We had lots of fun! We played music together. I remember one of the girls played violoncello. Another one played violin. We all together joined playing piano, cello, guitar and violin in a very nice evening. They cooked the most known Scottish dish "The Haggis" (1). According to the tradition they were supposed to read part of Robert Burn's poem (2). They did.
After that experience the only thing left was to go to Loch Ness and meet the "big and dreadful monster". By the way, the same British friend told me about one of her French friends who was going to Scotland at the same time. I met him. I made that connection. And basically we traveled the whole time in Edinburgh together. He was in our spontaneous concert. He was there in our Scottish exotic meal. He took the bus with me and together we saw the beautiful mountains toward Highland where the Loch Ness monster remains until today!
Scotland.
Scotland of bagpipes. Scotland of kilts. Scotland of Adam Smith. Scotland of mountains and green fields. Scotland of whisky and pure water. Scotland of rain and grey sky. Scotland of friendly and receptive people. Scotland of Haggis. Scotland of John Knox. Scotland of Cathedrals and castles. I did not resist the temptation to leave Scotland without buying a kilt…
Please do not get surprised if you meet me and I am wearing my Scottish kilt…
Fábio
Clearwater
(1)    Haggis is a savory pudding containing sheep's pluck (heart, liver and lungs); minced with onion, oatmeal, suet, spices, and salt, mixed with stock, and traditionally encased in the animal's stomach and simmered for approximately three hours. Most modern commercial haggis is prepared in a sausage casing rather than an actual stomach. Haggis is a traditional Scottish dish, considered the national dish of Scotland as a result of Robert Burns' poem Address to a Haggis of 1787. Haggis is traditionally served with "neeps and tatties" (Scots: turnip and potato), boiled and mashed separately and a dram (a glass of Scotch whisky), especially as the main course of a Burns supper. However it is also often eaten with other accompaniments.  Source: Wikipedia
(2)    Robert Burns (25 January 1759 – 21 July 1796) was a Scottish poet and lyricist. He is widely regarded as the national poet of Scotland and is celebrated worldwide. He is the best known of the poets who have written in the Scots language, although much of his writing is also in English and a light Scots dialect, accessible to an audience beyond Scotland.  Source: Wikipedia